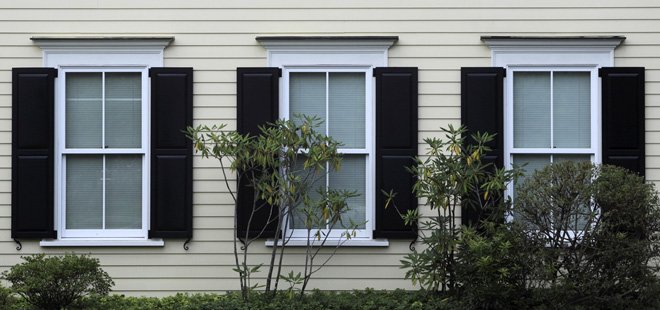 Since opening doors back in 1928, Scientific Home Services, Ltd. is known as the top window repair and window replacement company that has been successfully assisting customers living throughout the Greater Chicago Metropolitan Area.  As a recognized, family-owned and operated window installation business, we were called Scientific Window Company when we started our business.  Nevertheless, even if our name is distinct, our dedication to providing remarkable window repair and window replacement services is identical!  Scientific Home Services doesn't only endeavor to fulfill its customers' anticipations, but we are recognized for constantly surpassing them.  This is the reason why it makes perfect sense that when Barrington residents ask for window replacement or window repair work, the only name they would want to really know is – Scientific Home Services.
Barrington Window Repair
Niles, home of Scientific Home Services, Ltd., is about 27.6 miles southeast of Barrington, Illinois.  In excess of 10,000 citizens live in Barrington, which can be found in Cook County and Lake County.  Customers residing in Barrington see us as supplying unmatched window installation services.  Additionally, Scientific Home Services has the remarkable qualified technicians who are well-known as having the track record and information to conduct all factors of Barrington customers' window glass replacement services whether or not they include modern-day window replacements or historical window replacements.  Irrespective of the home window repairs Barrington residents ask for, they fully grasp that Scientific Home Services preserves the loftiest specifications and offers only high quality products.  Also, our window installation professionals have been together with our company for about ten years, and they are sub-contractors.  In effort to offer the sort of safety our most valued customers and their loved ones have a right to expect, we be sure that every one of our technicians are authorized Lead Renovators.
Barrington Window Installation
With the kind of matchless reputation window repair customers deserve, Scientific Home Services, Ltd. is renowned for taking good care of window glass replacement customers just as family.  We are also best known for supplying clients a totally free, an obligation free estimate based on our precise review of the cost of services.  Never ever will Scientific Home Services ever selling you useless products just to make a sale.  Our greatest objective is and always will be complete customer satisfaction.  That's why we are centered on matching our clients' personal preferences.  Even if our clients request residential, industrial or commercial services, they are bound to be excited with our reasonably competitive and low-cost prices.  For more information about window repair, window replacement and/or window installation from Scientific Home Services, get a hold of us at: (847) 752-0370, right now.