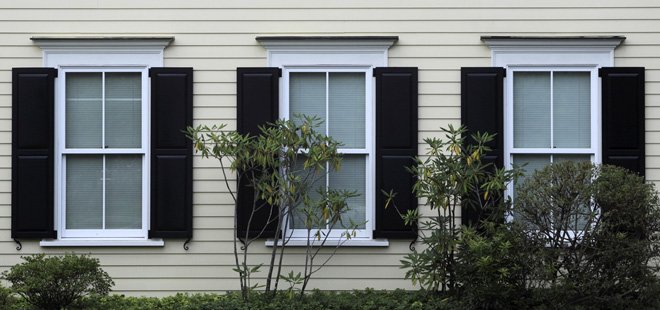 Scientific Home Services, Ltd. is the primary window repair and window replacement company assisting customers found throughout the Greater Chicago Metropolitan Area.  As a renowned, family-owned and operated window installation business that started back in 1928, we were at the beginning called Scientific Window Company.  Nevertheless, even though our name is distinct, our commitment to providing impressive window repair and window replacement services is similar!  Scientific Home Services won't just endeavor to match its customers' objectives, but we are known for constantly exceeding beyond them.  This is the main reason it makes good sense that any time Lincolnshire residents are in need of window replacement or window repair work, the only name they would want to really know is – Scientific Home Services.
Lincolnshire Window Repair
Scientific Home Services, Ltd., is just over 17 miles southeast of Lincolnshire, Illinois.  In Lake County, there is an excess of 7,200 people live in Lincolnshire.  Customers residing in Lincolnshire distinguish us as offering unparalleled window installation services.  Also, Scientific Home Services has the most outstanding specialists who are esteemed as possessing the track record and skills to manage all elements of Lincolnshire customers' window glass replacement services regardless if they involve modern-day window replacements or historical window replacements.  Irrespective of the home window repairs Lincolnshire residents need, they fully grasp that Scientific Home Services maintains the loftiest specifications and delivers only top-of-the-line products.  On top of that, our window installation industry professionals have been with our company for around 10 years, and they are not subcontractors.  To be able to provide the variety of safety our appreciated customers and their families have the right to assume, we be sure that every one of our technicians are authorized Lead Renovators.
Lincolnshire Window Installation
With the types of superb premium window repair customers ought to get, Scientific Home Services, Ltd. is recognized for managing window glass replacement customers much like family.  We are also known for furnishing clients a totally free, a pressure free estimate according to our thorough assessment of the expense of services.  By no means will Scientific Home Services ever attempt to sell you useless products just to get a sale.  Our greatest objective is and always will be full customer satisfaction.  That's why we are focused on suiting our clients' demands.  It doesn't matter if our customers are in need of industrial, commercial or residential services, they are bound to be delighted with our very competitive and low-cost prices.  To find out more about window replacement, window repair and/or window installation from Scientific Home Services, phone us at: (847) 752-0370, today.