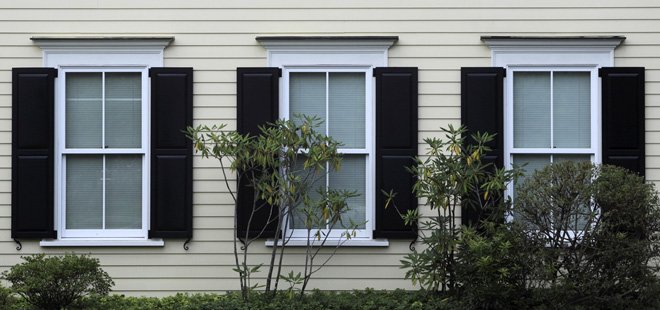 Scientific Home Services, Ltd. is widely heralded as the foremost window repair and window replacement company serving the Greater Chicago Metropolitan Area.  In 1928, when we first opened our business, we were known as Scientific Window Company.  Today, although our company's name has changed, our pledge to deliver the most exceptional window replacement and window repair services has not changed!  Scientific Home Services continues with our family-owned and operated business' time-honored traditions of not only meeting our customers' expectations, but for consistently exceeding them!  This is just one of countless reasons that when Winnetka homeowners are looking for state-of-the-art window replacement or window repair work, Scientific Home Services is the only name they need to know.
Winnetka Window Repair
Winnetka, Illinois is an affluent North Shore village located a little over six miles north of Skokie, headquarters of Scientific Home Services, Ltd. Over 12,000 residents make their home in Winnetka.  It makes perfect sense that residents who live in the upscale community of Winnetka only want the best in window installation services.  They understand that Scientific Home Services has an impressive team of technicians who have the know-how and expertise to execute all aspects of their Winnetka clients' window installation services whether it is for window replacements on an older historic home or window repairs on a contemporary residence.  Without a doubt, it is widely recognized that Scientific Home Services upholds the most exalted standards and delivers the finest quality products in the industry.  On average, our window installation professionals have been with Scientific Home Services for 10 years.  They are not subcontractors.  Furthermore, our technicians are Certified Lead Renovators to ensure the kind of protection to which our Winnetka clients and their families are entitled.
Winnetka Window Installation
Besides our exemplary personnel, Scientific Home Services, Ltd. is well-known for concentrating on delivering excellent workmanship at a fair and competitive price.  That is the reason we carefully select the best home window repair products available.  By astutely choosing high quality products from extremely reputable suppliers, we are able to satisfy the distinct and varied specifications of our window repair and window replacement clients.  You can also anticipate receiving a complimentary, no pressure quote based upon an accurate assessment of your needs.  You can also expect that Scientific Home Services will never pressure you to purchase unneeded products in order to make a sale.  Your complete satisfaction is our main objective.  Regardless if you are seeking residential, industrial or commercial window installation services, you will most certainly be pleased with our reasonable prices.  To find out more about window replacement, window repair and/or window installation call Scientific Home Services at: (847) 752-0370, today.