Home Window Replacement in Berwyn, IL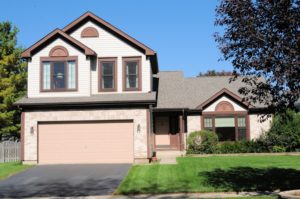 Berwyn, IL, is a bustling city with the perfect nickname: "The City of Homes." Alongside its bustling atmosphere, this area is the perfect place to own a home.
Homeownership is challenging and rewarding in Berwyn and other areas. While we love our homes and work hard to keep them looking their best, sometimes we face a challenge that requires professional help. For example, most of us clean the insides of our homes regularly. We wash dishes, vacuum the floors, and dust windowsills. When we discover a problem with those windows, though, we need professionals to either repair or replace them.
Who can you call for professional assistance? Turn to a local company that will put you first. Scientific Home Services Ltd has been serving the Chicagoland area, including Berwyn, for over 90 years. We provide various home window services and occasional door services, depending on our clients' needs. We're one of the industry-leading window installers in the entire Chicago area, so you can trust us to get the job done right.
One of our most popular services is home window replacement in Berwyn, IL. While replacing windows can feel like a huge hassle and financial expense for homeowners, we do our best to make the process easy and affordable. In fact, if you only need home window repair instead of a full replacement, we can perform the repair instead. Repairs will save you money and extend the life of the windows you already love.
However, all homes need new windows eventually. New windows look and function better than old ones, even well-repaired ones. When it's time for a window replacement in Berwyn, IL, we hope you'll choose Scientific Home Services Ltd. We look forward to helping your home look and function at its best. No matter what the issue at hand is, our experts will provide high-quality and personalized services.