Residential Window Replacement in Bolingbrook, IL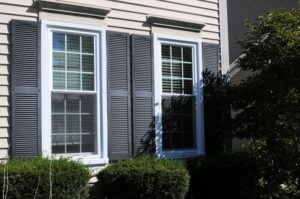 All homes deserve quality materials and upgrades no matter their age or architectural style. And every family that occupies that home deserves peace of mind, security, and the luxury of climate control. Unfortunately, when a home's windows begin failing, all these elements are subject to risk and uncertainty, and ultimately the family's expenses and safety will pay the highest price. Place these avoidable burdens aside and hire Scientific Home Services for your residential window replacement services on your Bolingbrook, IL, property. We carry the industry's most trusted materials and pair them with our exceptional service and staff. Your family is in the best hands with us on your side.

Scientific Home Services has been breaking barriers in window updates since 1928. We are committed to educating our staff and customers with the industry's most up-to-date knowledge so each service and product we provide leaves the customer with superior satisfaction and maximum return on investments. Because of our unparalleled services and products, we have been leading the area in comprehensive home window repairs and installation, no matter the property size. We work well with small, medium, or large homes, and each service is tailored to the client's wishes and needs. Our industry-trained team spends the time to refine your quote and needs to ensure you not only receive the materials you deserve, but also the materials your home's unique character needs. Why does this matter? Because everyone's home has distinct charm and presence and holds a special space in the owner's heart. Don't let an inexperienced team make a selection that downplays your curb appeal and puts your family's safety in jeopardy.

Our team can craft a timely, unique quote perfect for your family's and home's needs. Let our reputable customer experience staff know what you're looking for, and their expertise and installation team will take over from there. We understand the cost implications of any home update require a lot of thought. We help mitigate this stress with our customer experience process. Your property's value and family's safety deserve the best, and you'll be glad you chose Scientific Home Services for your residential window replacements and repairs on your Bolingbrook, IL, home. We can't wait to hear from you!