Residential Window Replacement in Buffalo Grove, IL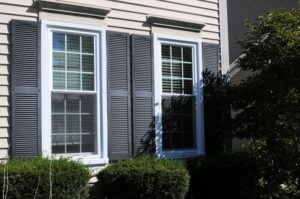 Windows are like any other investment; when age takes over, replacements are necessary. A home's windows are among the things that require an update about every 20 years, depending on installation techniques and material selection. Here at Scientific Home Services, we understand how important it is to ensure your residential window replacement services survive the full 20 years or more, and with our exceptional customer service and advanced technology, you can rest assured knowing you won't need to do anything but maintain, upkeep, and repair your property's windows.

We have been servicing the greater Chicagoland area for almost a century. And that makes us the most refined, knowledgeable, and trusted window replacement service in Buffalo Grove, IL. What started as a local mom-and-pop shop has quickly grown into the state's most recognized and reputable service. We offer industry-leading technology in window repairs and basic services, with superior replacement selections and products. We know that when your family places the call to get a quote for service, the decision to call was not easy. When Scientific Home Services takes your home under our wing, you are met with unparalleled customer services and even better options. We value your need for freedom, flexibility, home safety, and family security. We tailor our services to suit properties of any age and size; whether you're in new construction or remodeling a 1960s dream, we're the right fit for all home window repairs and installation services.

We offer a comprehensive materials selection from wood-clad, aluminum, vinyl, and fire-rated options. This wide selection ensures we are offering the industry's best options available and gives us an edge over others. When our products are combined with our services, you can fully expect for your home and family to receive the care and respect you deserve, for now and years to come. For all your window replacement services on your Buffalo Grove or surrounding area property, Scientific Home Services is the solution you need. Send us a message through our easy online contact form to get started today!