Window Replacement in Highland Park, IL
5 Reasons You Will Love Replacement Windows and Doors in Highland Park, IL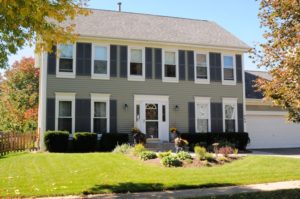 Have you thought about the benefits of window replacements for your Highland Park, IL, home? It is an investment to get started with home improvement projects, but you will love the results when the work is complete!
Here at Scientific Home Services Ltd, our goal is to help you create the home of your dreams. We have a long list of happy customers who were glad they made the investment in replacement windows and doors. If you would like to enjoy these same benefits, we invite you to contact our team for more information.
Why should you choose window replacements for your home? Here are five reasons you will be grateful you made the upgrade:
Reason #1: Maximize Property Value
Buying a home is an investment for your family, but if you don't stay ahead of regular care and upkeep, you might have a hard time maintaining the equity of your home. Property value is important, even if you aren't planning to move right away.
Regular care and maintenance will help protect your investment, allowing you to maximize your equity when you are ready to move in the future. When the appraiser comes to your Highland Park, IL home to do an inspection, the high-quality replacement windows and doors will help to boost the overall value of your home.
Reason #2: Protect the Environment
As you become more educated about environmental protection, you will be motivated to make changes to your home. Did you know that your daily choices have a direct impact on the quality of our planet? Energy usage affects your carbon footprint, which has a domino effect on many other things.
Every homeowner needs to do their part to protect the environment. A few simple upgrades to your home can make a big difference to improve energy efficiency. Window replacements should be the first place to consider.
Old windows make it hard to manage energy usage in your home. When the windows let in a cold draft from outside, you will be stuck with high utility bills in an attempt to maintain a comfortable temperature inside. On the other hand, replacement windows help to seal your living space so you can keep the warm temperature indoors.
Reason #3: Improve Your Lifestyle
Do you love the idea of living in a luxury home? Even if your home needs some work, you can make a few changes to upgrade your lifestyle. New window installations help to improve both the appearance and function of your home. Not only will you improve the curb appeal of the property, but you can also boost the interior appearance of your home.
When you walk into the house after a long day, it is nice to sit and enjoy a luxurious environment. Replacement windows and doors are a great way to help you create the environment you desire.
These lifestyle upgrades can have a positive impact on your family in many ways. For example, high-quality windows bring in more sunshine, helping to boost your mood and attitude each day.
Reason #4: Block Our Neighborhood Noises
How often do you hear noises from the neighbors? There are times when you might hear the neighbors yelling, kids playing, or dogs barking during the day. At night, you might be lying in bed and notice the sounds of cars driving by outside your window. These noises interrupt the peaceful environment that you would like to create in your home.
Instead of listening to these noises all day long, consider the benefits of upgrading your windows with home window repair or entire replacements. High-quality windows improve the insulation of your home, helping to create the peaceful environment that you want to share with your family. You will be amazed to notice the difference it can make to improve the quality of your windows.
Reason #5: Keep the Intruders Away
Many people feel safe in Highland Park, IL, but no neighborhood is free of crime. As a homeowner, you need to assess the security of your property to determine if you are keeping your family safe. The quality of your doors and windows will have a direct impact on the safety of your home.
Unwanted intruders target old windows because they see an easy way to get into the home. By upgrading to replacement windows and doors, you can install the latest technology to protect your family.
As you can see, there are many benefits to window replacements in your Highland Park home. If you are interested in more information, talk to our team at Scientific Home Services Ltd. See examples of our products at our office: 5639 W Howard St, Niles, IL 60714. When you are ready to schedule a free estimate, call us for an appointment: (847) 752-0370.
Client Testimonials