Window Replacement Elmhurst, IL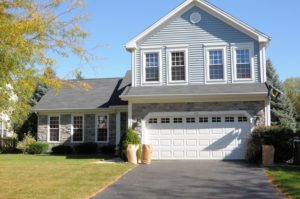 Home upgrades are a vital part of home ownership and asset appreciation. But sometimes, these needed and well-deserved repairs take a back seat to life's many trials. A significant upgrade that many push off for later is home window replacements and repairs. Over time, windows age, suffer damage from the elements, and stop protecting your home's interior the way they were intended. At Scientific Home Services, we help you navigate these upgrades with ease and keep your home performing optimally so that your asset value and family are safe, sound, and comfortable.

Did you know your home's windows will only perform for up to 15 to 20 years before they show a decline in performance? Home windows do not last a lifetime, and the consequences of ignoring signs of damage can dramatically impact your family's finances and comfort. Scientific Home Services has been offering premium-grade, high-quality window replacements in Elmhurst, IL, and the surrounding area since 1928. We are an industry-leading expert in performing and completing window repairs, replacements, and assessments. You might be battling expensive utility bills, frigid indoor temps during the cold months, or an abundance of condensation in the warm months. If these scenarios sound familiar, your windows are likely ready for our team to evaluate. Our team can tackle window installations of every size and demand.

With our industry-leading edge, we deliver the finest level of services to each property we work with. We send highly trained, experienced, and skilled professionals to perform a custom assessment to ensure your home window repairs are precise, timely, and work with your property instead of against it. We know how critical these investments can be for families. Our lineup of materials, professionals, and expertise ensure you can rest easy knowing your penny will be well spent and yield a high-value return.
Contact Scientific Home Services to receive a custom quote and get your property assessment underway. Our customer experience team is ready today to help you with your Elmhurst home!