Residential Window Replacement in Franklin Park, IL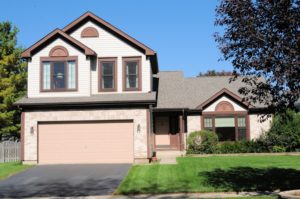 Scientific Home Services has been serving the Chicagoland area with high-quality residential window solutions since 1928. We pride ourselves on our commitment and experience with the industry's most advanced technology and materials, and we continuously adapt our offerings to meet our customers where they need us the most. We deliver reputable and family-like residential window replacements in Franklin Park, IL, and the surrounding area. Let our team serve your family today.

For almost a century, we have been providing residential windows repairs, replacements, installations, and estimates. Our long-standing reputation makes us the premier partner when a homeowner has a window need. Our window installations serve new constructions, whole-home renovations, fixer uppers, or pre-sale projects. We also offer timely home window repair services should a snafu arise. With our history, we have seen it all, fixed it all, and found a solution for anything our customers have thrown our way. People know that when they call Scientific Home Services, they will receive the absolute best services and solutions. We treat your home as if it were our own, so you can rest assured knowing your home will be safe and secure. What's more, you can put much-needed value back into your property with any home window repair or installation service we complete for you. Our expert installers possess decades of combined experience and industry knowledge. Regardless of your project's size, whether it's one window or a whole home's windows, our team can complete the project without disrupting your day-to-day life. We offer flexible and custom solutions to those that need them and look forward to working with your family next.
The solution to those rising utility bills may not be a new appliance or LED bulbs. While those things may help over time, Scientific Home Services knows a quality residential window replacement or repair can make a dramatic difference regarding your family's monthly expenses. We serve the greater Chicagoland area, so don't wait any longer to get your property evaluated for an update. Protect your family, preserve your expenses, and elevate your space by letting our team lend a hand. Contact Scientific Home Services to learn about our window replacement services and much more.