Residential Window Replacement in Glencoe, IL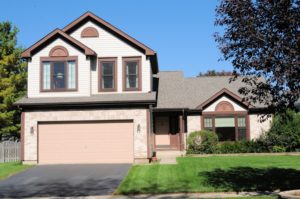 Understandably, finding reputable home repair services is a daunting task that often involves endless phone calls and time-consuming conversations. With Scientific Home Services, though, we eliminate these struggles and work seamlessly with your family home to provide comprehensive and affordable residential window replacements in Glencoe, IL, and the surrounding areas. We pride ourselves on our family-oriented services, cost-effective solutions, industry-leading technology, and expert installers. No job is too big or too small for our team, and that's what makes us unique for each project we serve.
Why Choose Scientific?
Since 1928, Scientific Home Services has been providing the greater Chicagoland area with exceptional window services and solutions. From home window repairs to whole-home window installations, we have been working with the area's most valuable assets and restoring property values, building long-standing relationships, and expanding our services. We work with new builds, existing construction, home renovations, fixer uppers, and minor window flaws to ensure we service the area with superior offerings and a well-rounded menu of solutions. We understand windows age, frames crack, and storm damages create messes. No matter what, we approach each project with a solution-oriented mindset and an affordable, satisfaction-guaranteed offer. Our window replacement services in Glencoe, IL, are complete with a comprehensive property evaluation and a customized quote per the project's exact demands. Scientific Home Services works diligently to ensure your satisfaction from assessment through project completion, as we place your number one concerns at the top of the priority ladder. Safety, security, and long-term property values all matter when dealing with a home's windows. With our expert team leading your home window repair or installation, you can rest assured knowing you're on your way to much-needed peace of mind.
Your home may be giving you the warning signs you need to place the call to Scientific Home Services. Are you dealing with cold drafts, rising utility bills, or condensation? We can help. Our team is ready to complete your residential window replacements and services on your Glencoe, IL, property. Let a member of our team get started on your home appointment and custom quote. Contact Scientific to learn more.