Residential Window Replacement in Golf, IL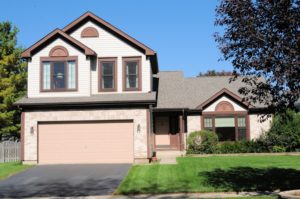 Scientific Home Services has been leading the greater Chicagoland area in residential window replacements since 1928. We pride ourselves on our ability to meet customers where they're at, deliver a comprehensive home window solution, and offer the most affordable rates in the area. With almost a century of long-standing reputation and services, we are the premier partner for all window installations, repairs, replacements, and more. Our team works closely with new constructions, existing properties, minor renovations, or total fixer uppers. We tackle any project that comes our way and maintain trusted, family-like services throughout. Let our team complete your window replacement services on your Golf, IL, property.

We're family-owned and -operated, and our core values are what set us apart from the others. We are committed to maintaining a local feeling and high levels of service with an industry-leading inventory of solutions. These solutions equip our team of window installers with the knowledge and expertise to deliver exceptional services. From framing repairs and glass pane replacements to whole-home window selections and much more, our custom experiences and state-of-the-art technology allow us to serve the community with the industry's best. We understand the importance of secure home windows. Protecting your family, monitoring your home's climate control, and maintaining a sense of curb appeal all matter with homeownership. With our home window repairs and installations, we take your family's peace and security into our own hands and treat your house as if it were our own. We deliver high-quality, durable solutions with your best interest in mind and cater to your level of affordability and familial demands. Don't let another day go by with an unresolved window leak or foggy bedroom windows. Give your home a well-deserved window replacement service.
Scientific Home Services is available today to take on your property and restore its value, whether it's through a minor home window repair or a whole-home window replacement. Connect with a member of our team today and mention residential window replacements for your Golf, IL, property, and we will be happy to visit your residence for an evaluation.