Residential Window Replacement and Repair in Grayslake, IL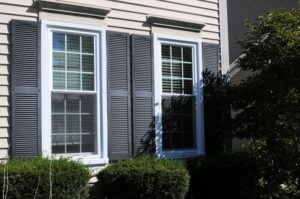 When you buy your family's home, a few things come up that you may not anticipate the day you sign on the dotted line. Appliances go bad, walls need new paint, and windows welcome in chilly drafts and condensation. Most things you will be able to resolve on your own, but when the windows are ready for an update, it's critical to leave this to the professionals. Here at Scientific Home Services, we pride ourselves on our ability to offer leading residential window replacement services to our Grayslake, IL, residents and the surrounding area. We offer a unique line of quality materials and advanced technology with an unmatched customer experience, making us the leading window professional for the greater Chicagoland area.

Since 1928, Scientific Home Services has been committed to offering the most up-to-date technology, data, materials, and information, serving as the basis for everything we do and offer to our clientele. We hire industry professionals that possess the skills and experience to craft a remarkable window replacement service for every style of home. We understand that a house's needs change with time, and that's why we offer our custom experience to properties of all sizes and styles. Whether you live in new construction, a quaint townhome, or a fixer-upper, our team is ready to bring your family and property the industry's best range of options. We offer minor home window repairs, one replacement, a full home installation service, and custom quotes on new builds. Our diverse range of inventory includes aluminum, fiberglass, wood-clad, and much more. This allows us to serve you best with security, stability, and safety in mind.

The appliances are on you, but the windows are on us. Partner with Scientific Home Services today to learn more about our comprehensive residential window replacements and repairs for your beautiful Grayslake, IL, property. We can't wait to serve your family!