Home Window Replacement in Highwood, IL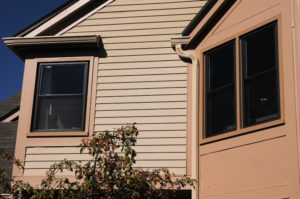 Tradition, growth, and unity are three of the most important characteristics of Highwood, IL. Anyone who lives here knows that this beautiful area does a great job of encapsulating all three. From the nearby water views to the fun festivals to the comfortable homes, Highwood, IL offers tradition, growth, and unity to everyone.
These three characteristics are also an important part of owning and maintaining your home. Your home is a place where you created traditions, grew a family, and kept that family unified through highs and lows. You should provide your home with all the care it needs so you can continue to celebrate old traditions while building new ones, see your family grow, and remain a unified part of your community.
One of the best ways you can care for your home is with window replacements. On average, windows last between 15 and 30 years. That means that if you've already enjoyed a decade or two in your home, you may need new windows.
Scientific Home Services is proud to offer home window replacement in Highwood, IL. We are built on the same key characteristics of tradition, growth, and unity. We've served the Chicago area, including Highwood, for almost a hundred years. Throughout these decades of traditional hard work and inspiring innovation, we've also grown. However, our professionals are unified in providing you with high-quality products and stellar service. We look forward to helping your home look and function at its best.
You may not look forward to residential window services. Window repairs and replacements are big changes for you and your home. Change is intimidating. However, we provide home window replacement in Highwood, IL, and surrounding areas every day. We know how to make this process easy for you and everyone else in your household. After a window replacement, you can continue to enjoy your house in Highwood for decades to come.