Window Replacement in Hinsdale, IL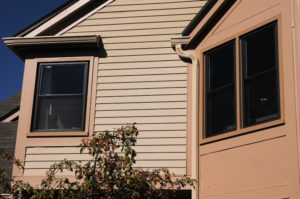 In 2023 Hinsdale, IL, celebrated its sesquicentennial birthday. The fact that this village has survived and thrived for 150 years comes as a surprise to no one. Everyone knows that Hinsdale is full of lasting natural beauty, friendly people, and charming historic architecture. Anyone who owns a house here knows they're lucky to call this place home.
You may not feel so lucky, however, when you realize your home needs repairs and improvements. Historic homes are beautiful but require lots of upkeep—and newer homes aren't exempt either. Every structure needs repairs and improvements at some point, including window replacements.
Window replacements are one of the most regular improvements you'll need to make to your home. Most windows only last between 15 and 30 years, which is why this is such a regular change.
Don't let the idea of regular window maintenance get you down, though. The professionals at Scientific Home Services can provide window replacements in Hinsdale, IL that will improve your home without stressing you out. Common improvements you'll notice after a window replacement are better curb appeal, energy savings, and peace and quiet. You can enjoy these features for years to come or use them as a selling point if you ever put your Hinsdale home on the market.
We've provided these window features to historic homes as well as homes built in the 21st century. In some cases, we can provide similar features with doors. However, our specialty is windows. Just as the eyes are the window of the soul, so do windows allow us to examine the soul of a home. In Hinsdale, this soul is beautiful, historic, and memorable.
Scientific Home Services is passionate about providing stellar window replacements in Hinsdale, IL, and surrounding areas. We look forward to helping you improve your home and make the entire Hinsdale area a more beautiful place. Contact us today to learn more about our products and services.