Residential Window Replacement in Hoffman Estates, IL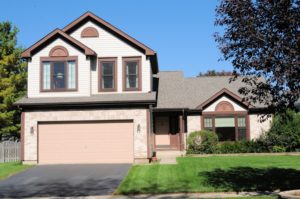 For almost a century, the greater Chicagoland area has been receiving reputable and affordable residential window replacement services through Scientific Home Services. We cater to the area's most valuable homes, and we constantly expand our services. We continuously deliver high-quality materials, timeless designs, and exceptional services to ensure each project, home, and customer we serve receives the service and solutions they deserve. Whether you need replacements throughout your property, a few windows replaced, or a new construction installation, our team can navigate the project with ease and offer you the solutions that serve you best.
Scientific Home Services offers expert residential window solutions, and we treat every customer and property like our own. We understand how important these assets are, and protecting them with long-term investments and upgrades is a vital component of homeownership. We take pride in our ability to take home window repairs and installations to the next level with our family-based services and industry-leading materials and technology. We always commit ourselves to offering the best of the best in terms of selection and materials, ensuring each property style and desire is met. Are you sick of the condensation in your bathroom window? Maybe you can't figure out your rising utility costs. Or perhaps you felt a cold draft all through the night? Our team at Scientific Home Services can provide affordable window replacement services on your Hoffman Estates, IL, property and put an end to each of these inconveniences. Our team understands how trying it is for these window snafus to turn into significant investments. That's why our services lead the area in terms of reputation, affordability, and quality. We empathize with how valuable these assets are and deliver a comprehensive approach to each home window repair or replacement we take on.
Let Scientific Home Services offer your home much-needed and well-deserved solutions. We cater to Hoffman Estates, IL, residential window replacements, whether your property is new or old. Contact our team today to get started, and a member of our install team will complete a comprehensive evaluation.