Residential Window Replacement in Lake Forest, IL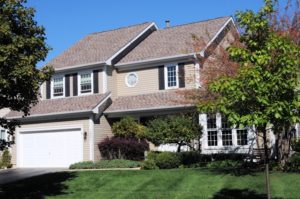 The headache of home upgrades weighs on homeowners every day. And many homeowners look for quick fixes in an effort to save a few dollars, whether that involves DIYs, neglecting certain issues, or hiring the wrong team. Scientific Home Services can help your home and family avoid costly damages from these factors and help you evaluate and execute quality home window repairs you can rely on when you need them most. Our team has been servicing the Lake Forest and greater Chicagoland areas for almost a century. We pave the path for quality, affordable, and respectable window repairs or installations your asset deserves.

Scientific Home Services has been leading the industry in offering the most durable, high-grade materials around. We carry a comprehensive array of vinyl, wood-clad, aluminum, fiberglass, and fire-rated window options to deliver every home and family in need the options they desire. We understand how important it is to repair or install the industry's best. This is how you receive the maximum return on your investment. Our team of experienced and skilled professionals can assess your property and the existing structural integrity of the windows to guide you on the path of most value. With each of our residential window replacements and installations, you can rest assured knowing your family is safe and comfortable without suffering a financial burden. Following the installation of higher-quality windows, your utility expenses will decline, allowing you to put your hard-earned money back into other home upgrades or family adventures. Scientific Home Services makes this possible.

We value your property just as much as you do. We pride ourselves on our unique ability to treat every customer like family to meet and exceed their expectations. We know it can be challenging to begin a large project at your house. Partnering with a trusted member of our one-of-a-kind customer experience team allows you to learn about how the process works and what you can expect from your window installation or repair services. Scientific Home Services is your trusted partner for your Lake Forest, IL, property. Use our quick online contact form or send us a brief message; we look forward to serving your family!