Residential Window Replacement in Mundelein, IL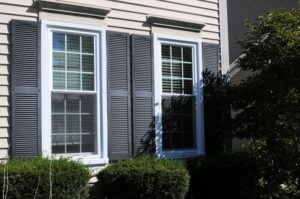 For almost a century, Scientific Home Services has been providing the greater Chicagoland area with top-quality residential window replacements and repairs. We work hard to obtain the industry's latest technology and tools of the trade to keep our services ahead of the competition. We feature the area's experts in window function, design, and technology, and we back our professionals with advanced and continued education. We know how valuable it is to protect your home and family, and it often starts with the structural integrity of the windows. Whether you need an inspection, large repair, single-unit replacement, or a whole-home upgrade, we are the team for you.

Founded on the fundamental principles of family, quality, and accreditation, Scientific Home Services offers a one-of-a-kind experience from the initial contact to the job's completion. We maintain a clean line of communication in all our projects, ensuring you trust us on your property and inside your family home. It can be challenging to find a service provider, and asking friends and family their opinions can make this even more difficult. We take the long debates out of the process and offer you the services you deserve. We created a comprehensive inventory with affordability, integrity, and quality at the forefront of our priorities. When you call us for a home window repair or installation on your Mundelein, IL, property, you can rest assured knowing your concerns will be addressed in a timely, professional manner. A member of our trusted team will take into consideration the value of your property and work with you to find the most suitable solutions for your budget, home, and family. The decision to take on home upgrades of any kind can weigh on homeowners and bring about stress and financial strain while hindering their day-to-day operations. With Scientific Home Services and our profound experience and staff, you will be amazed at the simplicity and efficiency of completing your well-deserved home window replacement services.

To learn more about our materials selection, services, and technology, contact a member of our reputable team today. Scientific Home Services is your premier partner for residential window replacements in Mundelein, IL, and the surrounding area. .