Window Replacement and Repair in Naperville, IL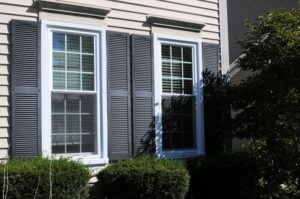 Whether they're planned in advance or creep up on you, home updates are unavoidable. A problem many homeowners face is the stress associated with the update, the financial pull required to complete the project, and the disruption to their daily routines and lifestyle. Partnering with a reputable and trustworthy service team is one of the best ways to mitigate all these accompanying stressors. Working with experts can save you time, money, and headaches. Scientific Home Services is the premier partner for home window repairs and replacements in the Naperville, IL, area, and we guarantee satisfaction, family-like services, and decades of superior quality.
We have been providing the greater Chicagoland area with high-quality materials and the most affordable service options since 1928. Each homeowner, family, and client alike knows to call Scientific Home Services; we will provide the assurance they need to complete home window repairs with ease. We value the need for a safe, secure, and trusting relationship with a property, and that often starts and ends with the window's integrity. Finding a service provider that upholds these core values can be challenging—but that's not the case with Scientific Home Services. Our leading team of window experts provides a comprehensive approach to window replacement services, whether you're requesting one window or the whole home. We can take on all project requests, whether big or small. Our team is supported with the most advanced industry knowledge to provide each repair, replacement, and inspection with an edge over other providers. With our state-of-the-art methods, you can expect your energy bills to decrease, your property value to increase, and your family to sleep with peace of mind and full security after a complete window service.
Here at Scientific Home Services, we value your home as if it were our own. You can rest assured knowing you're in the best of hands, from the initial contact point to the time our team leaves your property. When you're ready to get ahead of the cold drafts and say goodbye to an expensive energy bill, let our team complete your whole-home window replacement in Naperville, IL, or the surrounding Chicagoland area. Send us a message through our contact page to get started.