Residential Window Replacement in Park Ridge, IL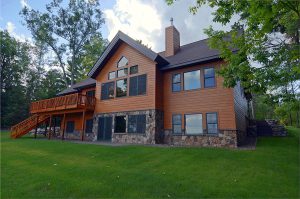 When your home sends you the signal that it's time to complete much-needed home window repairs, you may experience a number of things that are uncomfortable. Drafts, condensation, increasingly expensive utility bills, termite damage, and much more are possible as a result of window problems. And while many homeowners will pass most of these concerns off as normal, it's essential to understand that what's been normalized is not always acceptable. If you notice any of these concerns, partner with Scientific Home Services to evaluate and execute window replacement services for your Park Ridge, IL, property.

For almost a century, Scientific Home Services has been providing excellent services, materials, and homeowner options that continue to pave the path for all that we do. We pride ourselves on our ability to offer every appointment a unique experience that features superior and affordable materials, repairs, and installations. We know how challenging it is to come to terms with much-needed property upgrades, but we can help you navigate these qualms and bring you into a more restful state, knowing your home and family are in good hands. Our award-winning window installations give homeowners the opportunity to set their worries aside and begin seeing a deserved return on their investment. Any time you perform a home update, you want to trust that the value you put into the project will come back to your family in the long term. With a home window repair or replacement, you will achieve just that. Potential future buyers will be more likely to sign on the dotted line knowing the integrity of the home's windows is reliable, new, and safe.

Don't avoid the inevitable; let Scientific Home Services lend a hand. Our industry-leading professionals are ready to turn your concerns into reliable solutions. Send us a brief message or contact our customer experience team to learn more about our window replacements for your Park Ridge, IL, home!