Residential Window Replacement in River Forest, IL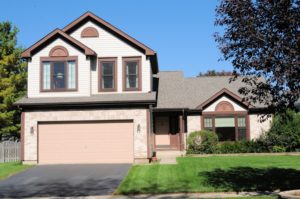 Here at Scientific Home Services, residential window replacements for your River Forest, IL, property are only a phone call away. We value your property's and family's needs like our own, so you can rest assured knowing each interaction and provided service will exceed your expectations and satisfy the demands. We work diligently to offer the greater Chicagoland area family-friendly services, industry-leading window technologies, and high-quality solutions. We offer an expert team of installers to work on each project with decades of combined experience, industry insight, and reputable work ethic. Let our team perform all your home window repair services today.
Since 1928, Scientific Home Services has been the leading solution for window installations and repairs on properties of various sizes and natures. Our services work with new constructions, single-window repair, fixer uppers, pre-sale renovations, and much more. We pride ourselves on our ability to offer a wide range of solutions and inventories to meet each property where it's at, elevate its value, and give it a well-deserved facelift. Your family and neighbors will love your elevated curb appeal—and you can get it at the most affordable price. Our comprehensive window replacement services in River Forest, IL, are complete with a full property inspection and evaluation where our install team gains the insight necessary to serve your family. From there, you'll get a custom quote containing the breakdown of services and materials and a family-oriented service completion where your daily routine and lifestyle go unphased. We outrank all other window service providers with our ability to serve a family when they need it most with quality, affordable, and timely home window repairs and installations.
When your home sends the signal that it needs help, let Scientific Home Services be the answer. We cater to condensation, leaks, drafts, replacements, new installations, and much more. Our team can handle your Chicagoland property, whether it's big or small, new or old. Contact Scientific today to get started with a property evaluation or inquire about our residential window replacement services. We look forward to working with your home and family.