Window Replacement and Repair in River Grove, IL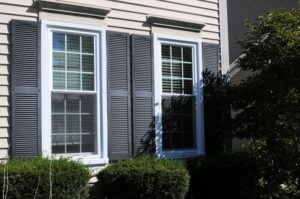 Since 1928, Scientific Home Services has been leading the industry and the greater Chicagoland area with reputable and superior window replacement services. We carry our core values and missions through each contact and project, and we offer a highly skilled and experienced staff. We treat each customer, family, and home with the utmost respect and integrity to ensure your home's windows remain secure, safe, and dependable for quality performance demands. Keeping cold or hot air out and comfortable home temperatures in, saying goodbye to leaks and drafts, and enhancing exterior curb appeal all come with the territory of homeownership and superior window installations. When your River Grove, IL, home sends \ warning signals, let Scientific Home Services provide the solutions.
Each family we serve experiences their own set of unique challenges. From performing the smallest repairs to a whole-home window replacement, we meet each home's needs and deliver state-of-the-art technology and solutions. We know how worrisome and troubling it can be to have expensive utility bills, rainfall seeping through your child's bedroom, or a malfunctioning lock in the kitchen window. All these things may feel like a normal part of homeownership, but Scientific Home Services is here to assure you that these are clear indications of needing our team's help. Many homeowners forget that the windows are an integral part of a home's design and appeal, and when the property gets put on the market, the windows are one of the first impressions for potential buyers. Don't let an old window, cracked frame, draft, or leak deter the perfect buyer. We can bring you affordable solutions regardless of residential status and elevate appeal, value, and safety. We deliver innovation, advanced installation techniques, and family-like experiences to each step of the process, where your satisfaction is 100 percent guaranteed.
Scientific Home Services is the leading service provider for home window repairs and replacements in the River Grove, IL, area. We can't wait to work with your family. Fill out our online contact form, and a member of our trusted team will be in touch.