Residential Window Replacement in Schiller Park, IL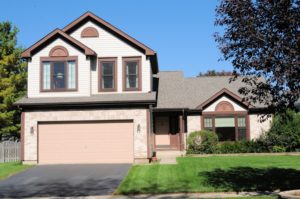 Have you ever been surprised month after month by outrageous utility bills but can't pinpoint exactly why they've increased so much? This is all too common in homes that have outdated windows. It's easy for homeowners to blame their own electricity usage or brand-new appliances. And while these factors can play a role, the home's outdated or malfunctioning windows are likely having an even bigger impact. Poor window quality is the number one issue with interior climate control settings, and your bill is likely reflecting that. Scientific Home Services has been providing premier window replacement services throughout the Chicagoland area for almost a century. You can rest assured we'll get to the bottom of the issue and give you back your much-needed and well-deserved peace of mind.
Since 1928, our family-owned and -operated business has been the premier solution for home window repairs and installations. We hire the area's leading experts and are backed with decades of experience and industry knowledge. This ensures each service we offer and the projects we complete receive the most advanced solutions and premium-quality materials. We can address your home's existing outdated windows, complete various types of repairs, and install high-quality windows to serve your property well. New windows go a lot further than reducing monthly utility bills. You can improve the overall value of your property with this simple investment. You may not be looking to sell today, but the value of your home matters tomorrow. Premium residential window replacements on your Schiller Park, IL, property can restore curb appeal, increase its value, and offer your family safety and peace of mind when you need it most. And Scientific Home Services can make it happen.
Our expert team—combined with the experience and materials offered—makes us the leading solution for the Chicagoland area. We have a long-standing reputation for performing the best window installations and repairs and look forward to tackling your project. Whether you have a new construction, a fixer upper, or framework repairs, our team can help. Contact Scientific Home Services for a trusted and secure property evaluation to get started on your residential window replacements and more.