Window Replacement Vernon Hills, IL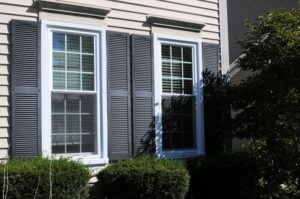 Investing in home updates and repairs of any size can be taxing on homeowners when budget constraints are a factor. Many turn to DIY projects, only to find that these fixes increase damages and end up costing more on repairs. When it comes to a property's windows, homeowners can expect to begin thinking about replacements after roughly 20 years of use or when signs of damage begin arising. The most common signs it's time to hire a home window replacement expert typically include leaks, condensation, drafts, termite damages, and high utility costs. Our team of professionals can service your Vernon Hills, IL, or greater Chicagoland home and provide quality, affordable solutions you can rely on for years to come.

We have been providing custom and affordable home window repair services since 1928, with highly skilled and experienced professionals handling each portfolio. Our customer experience members curate one-of-a-kind estimates and showcase our wide range of materials, design elements, and customizable features. From there, we send a highly experienced and knowledgeable team of installers to the property to perform a comprehensive evaluation and window installation to suit your family's evolving needs. With our superior window upgrades on your Vernon Hills property, you can rest assured knowing your investment will return to your family in the form of long-term monetary gains, peace of mind, and a much-needed reduction on your monthly utility bills. We pride ourselves on our ability to provide the highest quality materials for every window replacement at the most affordable rates. We offer a full array of solutions to suit your home's needs, from fiberglass, wood-clad, fire-rated, aluminum, and traditional wood, all while keeping your family's safety in mind.
Your asset's appreciation is at the center of everything we do at Scientific Home Services. Connect with a member of our customer experience team and let us bring your upgrades to life. Send us a brief message or fill out our online contact form to learn more about our window replacement services for your Vernon Hills, IL, home.