Window Replacement and Repair in Wheeling, IL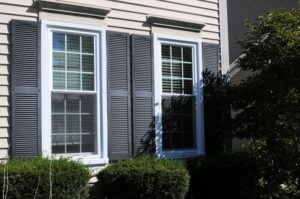 Yes, home repairs are necessary. And no, they do not have to weigh on you financially or mentally. The long-term goal is to perform an update and see the return. The good news is, when Scientific Home Services completes your window replacement services in Wheeling, IL, your home's value will go up, and your expenses will go down. Investments and finances aside, we pair our superior-grade materials and work ethic with unmatched service and respect, completing your custom home needs in a timely manner that suits your family's lifestyle and your home's distinct character. We don't just respect your property and wishes, but your family too.

We understand the challenge that families and homeowners face each time they need a home service performed. Often, after placing the concern on the back burner, a problem crops up that requires prompt attention. When you put the request in at Scientific Home Services, we get right to work on your home's unique needs and put our experienced and well-rounded team on the call. We complete home window replacements and repairs on all homes, whether small, medium, large, old, or new construction, so don't worry about your property's age or architectural style. We take our almost century-long expertise and apply it to every home demand, and this is what sets us apart from other companies. We have been paving the way for window installations and services in Wheeling, IL, and the surrounding area for decades. Our reputable customer-care staff combined with our industry-leading field team ensures smooth transactions, operational efficiency, user education, and quality services down to the seal.

If you have been pushing off the inevitable, that stops today. Let our team here at Scientific Home Services craft a custom quote of service for your home's unique needs. We offer the industry's finest-quality materials with the area's leading services in all window replacements or repairs, right here in Wheeling, IL, and the surrounding area. Fill out the online contact form to begin your home's update today!