Residential Window Replacement in Oak Brook, IL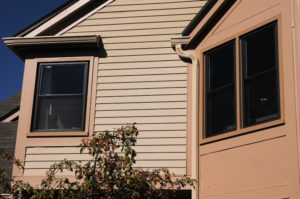 The village of Oak Brook is a wonderful Illinois suburb. It is a charming place to live, shop, and work. Major corporations and organizations have their headquarters in Oak Brook because they recognize that it combines an ideal Chicago suburban location with village delights. Oak Brook natives and new residents know that this is a special place.
Scientific Home Services also recognizes how special Oak Brook is. We are proud to offer residential window replacement in Oak Brook, IL, so you can preserve and improve your home here.
Preserving and improving homes is a goal of most homeowners around Chicago. Many suburbs boast a combination of historic and contemporary homes that require regular upkeep. Since windows only last between 15 and 30 years, they are often part of this regular upkeep.
Repairing and replacing windows is also a part of improving energy efficiency, home value, and curb appeal. As energy costs continue to rise, most homeowners are looking for ways to keep costs low. New windows offer better insulation, so your home stays hot or cold when you want it to. Improved energy efficiency helps increase the value of your home if you ever plan to sell it. New windows are also a draw to potential buyers who don't want to worry about replacements during their first years of ownership. Looking at the new windows from the curb, these potential buyers will immediately recognize the appeal of your home.
Even if you don't plan to sell your home for a long time, residential window replacement in Oak Brook, IL, can make your home more affordable and comfortable for you in the next few decades. Scientific Home Services looks forward to providing replacement and other window services so you can continue to love your home. Contact us today to ask about our specific window options, as well as available services.