Home Window Replacement in Villa Park, IL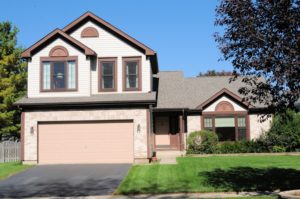 Villa Park, IL, isn't called "The Garden Village" for nothing. This beautiful area of Chicagoland is a wonderful place to call home. While legally considered a village, which is smaller than other areas around Chicago, residents know that Villa Park still has a lot to offer.
One of those many offerings will likely come in handy—residents can get expert home repair services here. All homes need regular repairs. As they endure changing seasons and all the wear and tear we put them through, they need help to function and look their best. Hiring professionals for regular repairs, such as pressure washing and window replacement, is a necessary part of keeping up your beautiful home in Villa Park.
Since you live locally, you should also hire locally. Local companies will have a better understanding of your area and home. They also offer more personable service and competitive pricing. You can't go wrong with a local home service!
Scientific Home Services Ltd offers home window replacement in Villa Park, IL. Even though we are a local company, we're also rated as an industry-leading residential window installer. We've served the Chicago area for over 90 years. With this combination of stellar reputation, longevity, and local roots, you can trust us to care for your home as if it's our own.
What can we provide to your home? Residential window services are our top priority, although we do work on doors as well. Window services include replacing your old windows and installing new ones, installing windows in a new space, and repairing existing windows. We also provide door replacements.
When you hire us to provide one or more of these services in your Villa Park home, you can elevate your space. New or repaired windows and doors will help you save money on your energy bill and improve the look of your home. If you need home window replacement in Villa Park, IL, you can contact Scientific Home Services Ltd today. We look forward to assisting you!