Home Window Replacement in Westchester, IL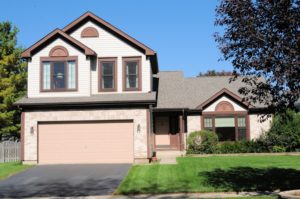 Westchester, IL, is a delightful suburb of Chicago. The village motto is "a good place to live," and it perfectly summarizes the pleasant life residents enjoy here. Whether going to work, having fun, or working on your home, Westchester is the place to be.
You can find many professionals to help you work on your home in Westchester. Some of these professionals are national companies that service Westchester only because of its proximity to Chicago; they don't understand the history or value of Westchester itself. While these companies can still help you work on your home, a local company that values your area will provide more personalized care.
Scientific Home Services Ltd is one such local company. We care about Westchester and its residents. We've worked in Westchester and surrounding areas for decades, providing high-quality home services to anyone who needs them.
Our specific home services include home window replacement in Westchester, IL, as well as related services, such as home window repair. In some circumstances, we will also work on doors.
Why do we focus on windows? Because they're one of the most important parts of your home! Your windows greatly contribute to your home's curb appeal and functionality. The right ones will help you manage your energy bill and keep your home looking beautiful for decades. When something damages those windows, we want to help you repair them so that you can save money and keep the windows you love.
Unfortunately, windows won't last forever. When you need home window replacement in Westchester, IL, we want to be your first call. We will respond in a timely manner and help you find new windows you'll love for the next 20 years in your home. Whether you prefer aluminum, vinyl, wood, fiberglass, or steel, we can get you the windows you want. Scientific Home Services Ltd looks forward to helping you and your home.