Window Replacement and Repair in Gurnee, IL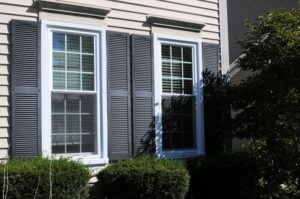 There are a lot of projects that come up around a home that you can complete yourself with a quick visit to the hardware store and a little elbow grease. Tasks like repainting your daughter's bedroom or updating the basement for an in-home theatre all fun and easy. But other jobs come up around the house that need a professional's expertise, and window replacements and repairs are at the top of the list. Outside of ordinary care and maintenance, it's always best to hire a reputable professional from the area to tackle any of your home's window needs. Scientific Home Services has been offering comprehensive and trusted window replacement services in Gurnee, IL, and the surrounding area for almost a century. We lead the area in service, products, and loyalty.

We understand the urge to want to fix your home's ailments, and we also understand how costly these repairs can be. One trip to the hardware store can quickly become a repair service of a few thousand dollars. Calling Scientific Home Services first can help reduce the runaround, mitigate the costly damages, and provide you with a comprehensive custom quote for your property's unique needs. Every home we service, whether big or small, has charm, character, and history, and each window installation we perform reflects these distinct property elements. We are committed to ensuring our clients receive the care they deserve in each interaction with a member of our team. We offer a wide selection of unique and cost-effective window materials to ensure you receive the most suitable option for your home for the long haul. With this investment, you're not just paying for quality, but also unparalleled service, enhanced curb appeal, and increased property value.

Fill out our quick and easy online contact form to get started on your home. We have been servicing the greater Chicagoland area since 1928 and are ready to add your family and home to our exceptional list of projects. Whether you need a minor repair or a full home window replacement, let Scientific Home Services be the solution you deserve.