Residential Window Replacement in Wheaton, IL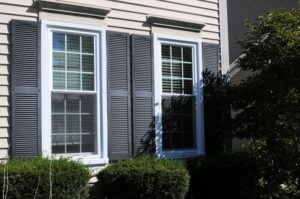 Understandably, homeowners sometimes delay inevitable property overhauls to divert funds and perform minor DIY fixes. The result? Overly expensive replacements that uncover lingering and overdue issues. One of these all-too-common back burner items is home window replacements. Many believe that if there are no visible signs of damage, then the windows are fine, but this is far from the truth. The reality is, windows are like any good home appliance, and with age and use, they deteriorate. With Scientific Home Services, we can help you navigate these waters with a quality, long-term investment, the education you need to understand your investment, and the materials your home deserves for safety and security. Our comprehensive residential window replacements in Wheaton, IL, offer you the service and experience you need.

Our team and mission here at Scientific Home Services has been providing industry-leading residential solutions for almost a century to the greater Chicagoland area. Over this time, we have dedicated our education, advancements, and technology to each client to ensure we offer the finest-quality materials at a reasonable price. Finding a trustworthy and reputable home window repair provider can weigh on homeowners, mentally and financially. We take the stress off your plate with our valuable customer care staff, experienced installation team, and century-long service reputation. If you don't remember the last time your property's windows were inspected, repaired, or updated, that's okay. But that means it's time to rely on our team to bring your home up to date. You deserve the peace of mind to sleep through the night without worrying about those agonizing and inflated energy bills. Increase your home's value with these much-need and well-deserved updates. Whether you need windows sealed, glass panes replaced, or a full home window replacement, we can achieve it.

Scientific Home Services provides comprehensive and custom quotes to small, medium, or large homes, of any age or architectural style. We value each window installation in Wheaton, IL, and the surrounding area because we know how vital it is for your family to be protected internally and externally. We are proud to be the area's leading service provider in window updates and repairs. Fill out our quick and easy online contact form today to get your home's custom service started!