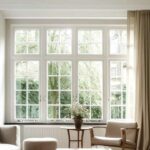 A Comprehensive Guide to Window Grid Styles and Trends
October 2, 2023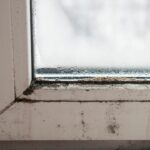 Black Mold on Your Windows? Common Causes and Prevention
October 29, 2023
Chicago homeowners know the importance of maintaining energy efficiency in their homes year-round, especially during our cold winters. One key to this efficiency is properly maintained windows. We share five ways to prepare wood windows for cold winter months below so that you can save on energy costs and keep your wood windows in the best possible condition this winter.
1. Inspect the Window Frames
Begin the process of preparing your wood-clad windows for winter with a thorough window frame inspection. Look for any signs of damage, such as cracks or rot. While these issues are rare in wood-clad metal windows, they can happen, and you'll want to discover them before winter sets in.
These issues can allow cold air to seep into your home, reducing the efficiency of your heating system. If you find any damage, promptly contact a professional for repairs or a full window replacement. Doing so will help keep your home warm and keep your heating bills at a minimum.
2. Apply Weatherstripping
Weatherstripping is a simple and cost-effective way to seal gaps around your windows. You can apply adhesive-backed weatherstripping tape to the sides of the window sash. This will prevent drafts and keep your home warmer during the winter months. While it's best to hire professionals for most window projects, this is an easy DIY project that can make a significant impact on your home's comfort level and energy efficiency.
3. Install Storm Windows
Storm windows provide an additional layer of insulation, which can reduce heat loss through your windows. Professionals can install storm windows inside or outside of your existing windows.
Before installation, you and the professional installer should ensure the storm windows fit correctly and are sealed tightly. Doing so will maximize their effectiveness, offering you greater protection from the elements.
4. Use Window Insulation Film
Window insulation film is a clear plastic sheet that you can apply to your windows to create an insulating barrier. Similar to weatherstripping, this is a great DIY project. It keeps the warm air in and the cold air out, improving the energy efficiency of your home. The film is easy to install and remove, making it a practical solution for the winter months. You'll not only feel the difference in your home's ambiance but also see a difference in energy consumption.
5. Regularly Maintain the Wood
Although wood-clad windows are exceptionally durable, they still require regular maintenance to keep them in top condition. Maintenance is even more important during harsh winter weather.
You should clean the wood and apply a fresh coat of paint, if necessary, before winter sets in. Consider sealing the wood with a high-quality finish to protect it from moisture and prevent rotting.
These five ways to prepare wood windows for cold winter months can help you stay warm and comfortable while also reducing energy costs. If you need new wood metal clad windows before winter sets in, contact Scientific Home Services. We offer various wood-clad metal windows for you to pick from that will protect your home this winter.