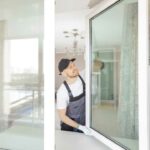 What To Expect During a Residential Window Installation
September 28, 2023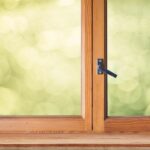 5 Ways To Prepare Wood Windows for Cold Winter Months.
October 13, 2023
Scientific Home Services is an expert in window styles and trends. We've put together a comprehensive guide to window grid styles and trends to help you understand your options when shopping for new windows. Dive into the world of window designs and explore a variety of styles with us. We'll also touch on the latest trends in window design, including the increasingly popular minimalist windows.
Colonial-Style Grids
Colonial-style grids stand as a testament to the timeless appeal of simplicity and symmetry in home design. Characterized by their evenly spaced six-to-nine panes, these grids offer a sense of balance and proportion that resonates with the aesthetics of traditional homes.
The charm of colonial grids goes beyond their symmetry—it also revolves around their ability to enhance the classic elegance of colonial architecture. This grid style serves as an architectural link to the past, providing a visual continuity that celebrates tradition while adding a touch of refinement. Homeowners seeking to maintain a classic look around their homes often choose colonial grids for these reasons.
Craftsman-Style Grids
Craftsman-style grids feature a unique design with fewer but longer panes than the colonial-style option. They're a perfect fit for homes designed in the craftsman or bungalow architectural styles. The simplicity inherent in these grids places a deliberate emphasis on the handcrafted charm and intricate woodwork that is a signature of such homes.
This grid style captures the essence of craftsmanship, reflecting the attention to detail and appreciation for quality materials that characterize craftsman architecture. The result is a harmonious blend of form and function. The window grid serves as a structural feature and an integral element of the home's design narrative.
Prairie-Style Grids
You'll recognize prairie-style grids based on their large, open center window pane flanked by smaller panes around the perimeter of the window. They're an ideal choice for homes that boast modern or contemporary designs. The inherent design of these grids embraces a clean and minimalist aesthetic, mirroring the simplicity and functionality central to modern architectural trends.
Prairie grids don't overwhelm the viewer with complexity. Instead, they create a sense of spaciousness and openness. By focusing on the larger central pane and subtle surrounding accents, prairie-style grids capture the "less is more" idea behind modern design.
Traditional Window Grid Style
While you can find "traditional" window grids at different window companies, each company could define the traditional style differently. Some claim that colonial and traditional are the same style. Others offer windows with an upper and lower sash where the upper sash has the colonial grid style and the lower is a single glass pane. They call this style traditional since it has less detail than colonial.
You may also find traditional grid styles that look nothing like colonial. For example, some companies call the cross-grid style "traditional." When you find a reputable window company you trust, ask them what their traditional window grid looks like so that you can plan accordingly.
Diamond Window Grid Style
Diamond grids present a more defined window style than their traditional cousins. Many homeowners adore this eye-catching style. The unique style features a lattice-like design that forms diamond shapes across the window. You can choose the size of the lattice design to determine the number and size of the resulting diamond pattern.
Regardless of the size, this grid style adds a touch of sophistication and character to any home. It's an excellent choice for those looking to infuse a distinct aesthetic into their home, especially if it's vintage or Tudor-style.
Minimalist Grid Style Trends
While many people enjoy diamonds, you probably won't find them featured in home design trends right now. Instead, you'll see contemporary features such as minimalist window grid styles.
Contemporary, minimalist styles lean toward clean lines and less cluttered designs, allowing more natural light into the home and offering unobstructed views. Prairie-style grids, with their large center pane surrounded by smaller squares, fit well with this trend. Minimalist prairie windows provide a modern, streamlined look that aligns well with current architectural preferences.
Customization and Personalization Trends
Another emerging trend in window grid styles is the move toward customization and personalization. Homeowners increasingly opt for custom window designs that cater to their specific needs and aesthetic preferences. They can choose from a wide range of options, including various grid patterns and window shapes.
This trend offers homeowners the flexibility to create unique, personalized spaces. We expect customization and personalization to remain trendy for a long time.
Custom Windows
Custom windows offer an ideal solution when standard window grid styles don't meet a homeowner's unique needs or aesthetic vision. These windows allow for complete personalization, enabling homeowners to dictate every aspect of their design. Even if customization doesn't stay a trend, homeowners will continue to request custom windows so that they can get what they need.
The flexibility extends from the choice of grid pattern to the specifics of window shape and size. This approach allows homeowners to create windows that perfectly fit their preferences, ensuring that each element aligns with their desired look and feel. The availability of custom windows truly puts the control in the hands of the homeowner, offering endless design possibilities.
Window Designs Without Grids
Window designs without grids are a popular choice in custom designs. Many homeowners want to maximize natural light and provide unobstructed views. These designs deliver just that, eliminating grids entirely to create a sleek, clean look. Homes with modern or industrial styles pair well with no-grid windows.
The absence of grids allows for larger panes of glass, enhancing the flow of natural light and creating an open, airy feel in modern, industrial, and other home designs. The unhindered view from no-grid windows blurs the line between indoor and outdoor spaces as well, fostering a strong connection with the surrounding environment.
While this comprehensive guide to window grid styles and trends can feel overwhelming at first glance, it's a great resource for selecting your new windows. If you're still unsure, we suggest selecting your window material before selecting a trend to follow or a specific style. Vinyl is a popular window material choice because it's low-maintenance and long-lasting. Most of the styles and trends we described above are available in vinyl, so it won't limit your aesthetic options.
If you want a double-hung vinyl window replacement with your choice of grid style, Scientific Home Services can help. Our vinyl windows are high-quality and versatile solutions for your home.