Homeowners tend to put off window replacement in Deerfield, IL. Not only is it a monetary investment, but it also requires the investment of time and research to make sure you get the right products, the right price, and the right installation. What most people forget is new windows do more than just spruce up the home. Here are just a few household problems you might be able to solve with replacement windows: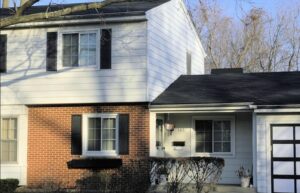 Poor Energy Efficiency
It comes as no surprise the number one reason homeowners get new windows is to improve energy efficiency. The window technologies of today surpass those of even 20 years ago. Where old windows easily allow heat to transmit both in and out of the home, modern windows have even better ventilation thanks to multiple panes, inert gas fills, and specialized glass coatings.
Meager Natural Light
More daylight can improve and sustain life. And if windows in the home are not large enough, or placed in the right locations, a lack of sunlight could have a huge impact. Many homeowners use replacement windows as an opportunity to correct these issues. The choose larger openings or place windows high up on the walls to take full advantage of natural light in the home.
Lack of Ventilation
Fresh air is another vital part of sustaining life and natural ventilation is the best way to improve indoor air quality. But in some cases, old windows are too small, the wrong styles, or not strategically placed for optimal ventilation. Choosing replacement windows means homeowners can improve air circulation and get more fresh air inside the home.
Expensive and Time-Consuming Maintenance
As windows age, they start to break down. And the older a window is the harder it can be to maintain and repair. But cleaning and maintaining windows in the home does not always have to be such a monumental chore. New window materials require very little in the way of cleaning and maintenance. And modern designs feature removable or tilting panes for easier cleaning. Parts are also easier to find and often more affordable for newer windows.
Inadequate Security
The old windows in a home can be dangerous. New windows have enhanced safety features like reinforced frames, stronger materials, better locks, and laminated glass. These features not only help to prevent accidents but also work to secure the home against intruders and theft.
Noise Pollution
This isn't something many homeowners are concerned about, but noise pollution can be a big problem for homes located near an airport or busy street. If this is the case better insulation and laminated glass will cut down on unwanted noise transmitting through the glass.
If you are looking for window replacement in Deerfield, IL and want to get your project done soon contact Scientific Home Services Ltd. Our experts can walk you through our top of the line products and help you find the right options for your home. Together we can help you solve some of these common household problems. For more information stop by 5639 W. Howard St. Niles, IL 60714 to check out some of our products. Or call (847) 752-0370 to set up a consultation.