Are your windows leaky and energy bills constantly on the rise? Do you have to deal with a lot of unwanted outside noise? Are windows difficult to open, close, and lock? If so it might be time for window replacement in Deerfield, IL. Unfortunately, this is a large and expensive project to tackle. Many homeowners are hesitant to get started because they don't know if they have the time and money to replace every window in their home. Good news is there are a lot of options. With a professional consultation and installation, you are sure to find the right solutions for your home and budget. Here are a few things to consider when deciding on replacement windows.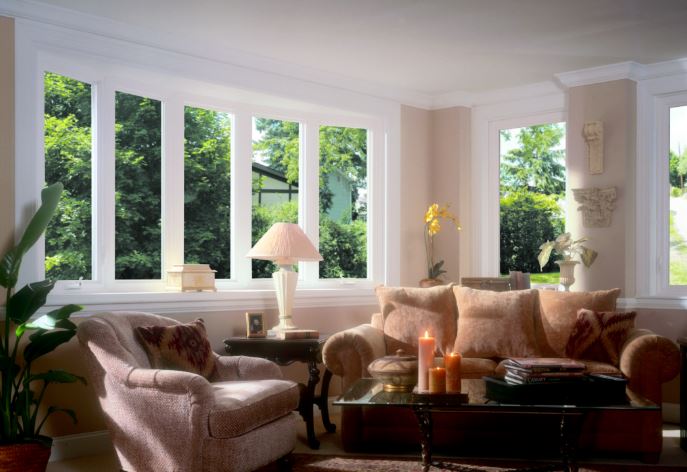 Do I Need Replacement Windows?
Most homeowners put off replacement windows as long as possible. That usually means waiting until something goes seriously wrong. What few people realize is there are several signs to watch for that indicate old windows have outlived their usefulness. More obvious signs include broken glass, frame damage, warping, rotting, or moisture leaks. But some more subtle signs include air leaks, noise pollution, difficult operation, and damaged hardware. As soon as you notice signs like these you should start planning for replacement windows. This is especially true if your windows are more than 20 years old.
When Should I Replace Only Some Windows?
It is true, replacing all the windows in your home at once is a huge investment. And it is completely fine to replace windows here and there over a span of a couple of years. You can even just replace one window that is broken and leave the rest if they are in great shape. That said, most companies offer deals on labor costs if you install anywhere from eight to ten windows. So if your windows are getting up there in years, replacing them in batches might be something to consider.
How Can I Prioritize Which Windows to Replace?
But how do you decide which windows to replace first? Here is a good way to prioritize window replacement: safety, efficiency, and aesthetics. As a homeowner, the top priority should always be safety. If you have a broken window it is a risk to you and your family. Or if old windows are not made from laminated glass this is another risk. These types of windows take precedence. Next, you can focus on saving energy by replacing windows with significant air and moisture leaks or that allow excessive heat transfer. Last you want to focus on replacing windows merely for aesthetics.
When Should I Replace All My Windows?
Outside of broken glass, most window professionals agree that if a homeowner can afford it they are often best served by replacing all their windows at once. Why? Because prices for building materials are on the rise and waiting will eventually increase the cost. Also, replacing windows on one order means the installation team only visits the one home once. This will save paperwork, time, stress, and labor costs.
Ultimately, it is your decision. If you have more questions about window replacement in Deerfield, IL contact us at (847) 752-0370. The experts at Scientific Home Services Ltd. can walk you through the process and help you choose which windows to replace. Stop by 5639 W. Howard St. Niles, IL 60714 to check out some of the brands and products we offer.