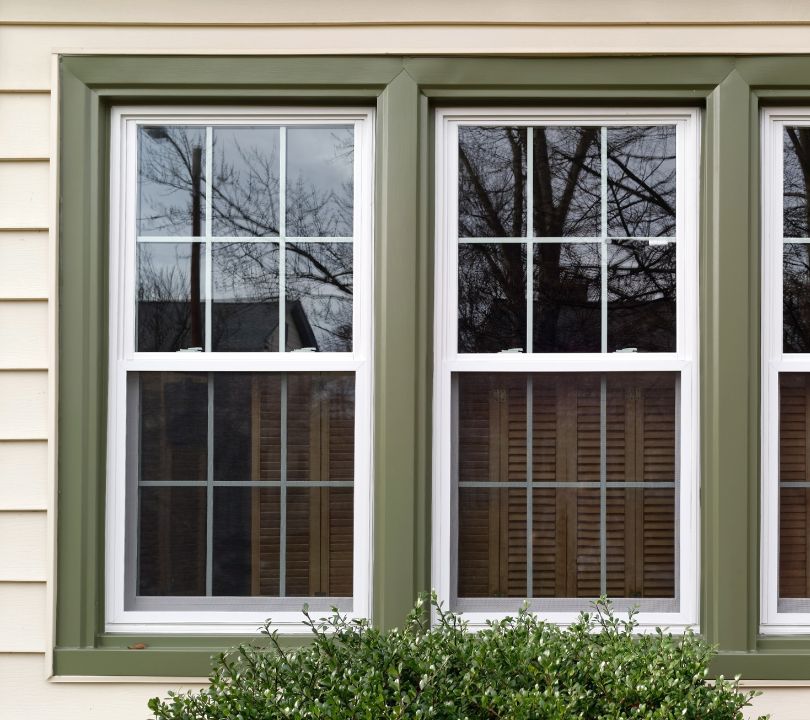 With the various styles and types of materials available for property investments, it can be challenging to decide what's most suitable. And when it comes to choosing a window frame and material, you want to invest in something that lasts and helps provide optimal security, performance, and interior protection. Below we discuss how long each window type lasts to help you invest wisely!
Aluminum Window
Aluminum windows serve commercial structures far better than most other materials because of their extreme durability. But nowadays, homeowners are looking at aluminum windows to draw in sleek design concepts and longevity. For residents who live in particularly harsh weather conditions, aluminum can benefit them from a monetary standpoint. Still, sometimes, harsh elements like heavy hail can weigh on the structural integrity. Partnering with the installation team to understand if aluminum will serve you best is vital.
With this in mind, it's relatively common for aluminum materials to have a life span of up to 25 years. These years will vary based on climate, upkeep, and installation techniques. A custom aluminum window installation can provide a few benefits that range from cost savings to noise reduction.
A few other noteworthy features of aluminum windows include the following:
Insulated glass
Superior weatherstripping
Interlocking mechanisms
Angled windowsills for optimal water drainage
Vinyl Windows
Vinyl windows have a tendency to outperform aluminum windows in terms of withstanding harsh conditions in homes. Many Midwest homes benefit far more from vinyl window frames because the material can withstand the varied weather patterns and take a beating. One of the primary features that help vinyl hold up for Midwest homes and conditions is the material's moisture resistance.
So, how long do they last upon installation? Homeowners can expect their vinyl windows to have a life span of anywhere from 20 to 40 years. You will experience a shorter life span with a lack of maintenance or poor installation service. Through good care and upkeep, routine repairs, and proper cleaning techniques, you can preserve the life of the vinyl and ensure that it will last closer to 40 years.
Wood-Clad Windows
Wood-clad windows are unique because they combine elements and give homeowners the best of both worlds, ensuring both the window's natural aesthetic and durability. Wood-clad windows generally last up to 20 years with proper care and maintenance, but the natural wood features will require additional maintenance to ensure longevity.
The secondary material that faces the exterior of a structure or home can be fiberglass, vinyl, or aluminum. These materials withstand the elements better and longer than interior wood. Wood-clad windows are an excellent option for homeowners who want a natural home aesthetic, but they require some necessary upkeep and maintenance.
One of the most unique benefits that people enjoy about this window installation option are the endless combinations of materials and colors that provide buyers and homeowners with a custom experience. Shoppers can choose one of six different wood species for their interior framing and choose the most suitable exterior material and color for their structure or home. Regardless of choices and styles, the life span of wood-clad windows is the same across the board.
Double-Paned Windows
Double and even triple-paned windows have a drastic range of life expectancy because the installation and sealing techniques weigh heavily on their ability to perform long-term. Generally, homeowners can expect their multi-paned windows to last anywhere from 10 to 20 years, with the average being closer to 15.
There is a specific gas that rests between the glass panes that serves as insulation. Commonly, the gases in between the glass are argon or krypton, and they are non-toxic. These gases are energy efficient and help fill the space with a barrier to protect against temperature fluctuations passing through the windows. The life expectancy of this type of window will depend greatly on the sealing that holds the gases in.
When the seal begins deteriorating or gas leaks, it's time to replace the windows. Instead of only replacing the broken seal, it's more cost-effective in the long run to invest in a total window replacement throughout the home to avoid dealing with seal issues repeatedly. When one goes bad, it's a good indication that others will soon follow.
Natural Wood Windows
Wood is undeniably one of the most superior materials in the world, but a significant qualm with its natural state is how easily it absorbs moisture. Moisture can deteriorate the integrity of wood relatively quickly and ultimately lead to many other issues like rot, termite damage, and a change in the wood grains.
On average, homeowners can expect a natural wood window installation to last 20 years. Some are seeing their wood windows last 30 years and beyond, but weather drastically impacts these results. Homeowners can do various things to help combat moisture buildups or damage, like installing roof overhangs, upkeeping the home's gutter system, and treating the wood. These factors can help preserve the overall life of a wood window.
Even with the possibility of moisture damage, there are still several benefits to natural wood windows. Some of the most notable features include the following:
Timeless design aesthetic
Premium insulation for the interior of the structure or home
Superior durability
Low maintenance
Signs It's Time for Replacements
Regardless of the materials your property has, their time will come, and you will need to consider replacements. Each material will only perform optimally for so long before showing signs of degrading, aging, and malfunctioning. And when these signs begin to show face, it's time to consider an upgrade. Let's discuss some of the most common signs to help you navigate the next steps.
Rising Energy Costs
You might experience a slow increase in your energy bills, which can be attributed to weather patterns and changing demands. But if you experience a sudden or drastic fluctuation, consider having your windows assessed to look for signs of poor efficiency from age. If you can't remember the initial date of installation, chances are they are too old to perform optimally.
Drafty Air Inside the Home
If you're sitting somewhere comfortable in your home and feel a cool breeze but can't figure out why, find the nearest window and place your hands near the framing. Having drafts leaking through the window not only weighs on your energy usage but can also be a sign the window's insulation measures are failing and outdated.
Scientific Home Services offers premium window installations in Chicago and the surrounding area. We feature industry-leading materials and a range of customization options for your property. We can help you understand how long each window type will last in your home and ensure your investments are secure. Partner with us today to learn more!