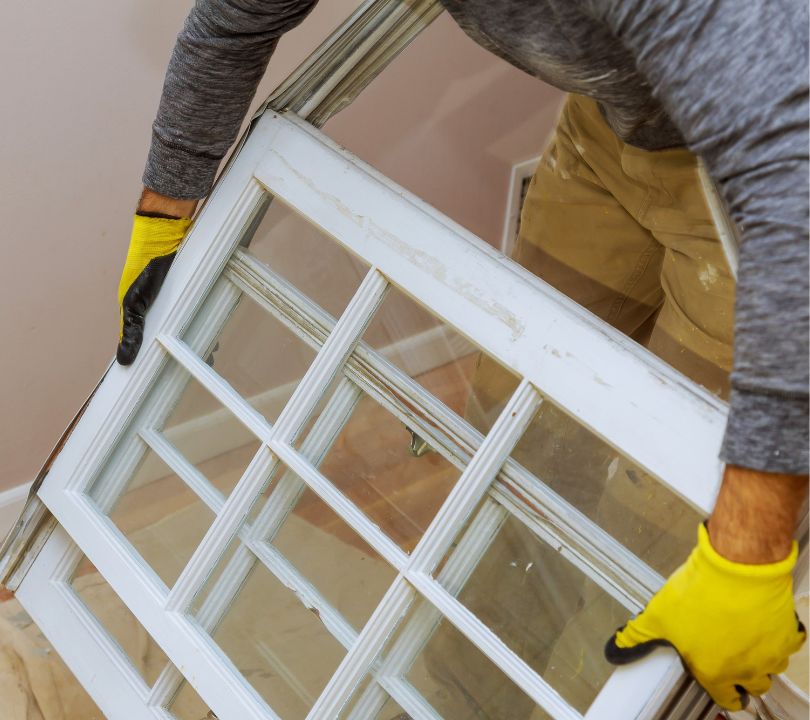 Surprising Benefits of Replacing Old Windows
June 21, 2023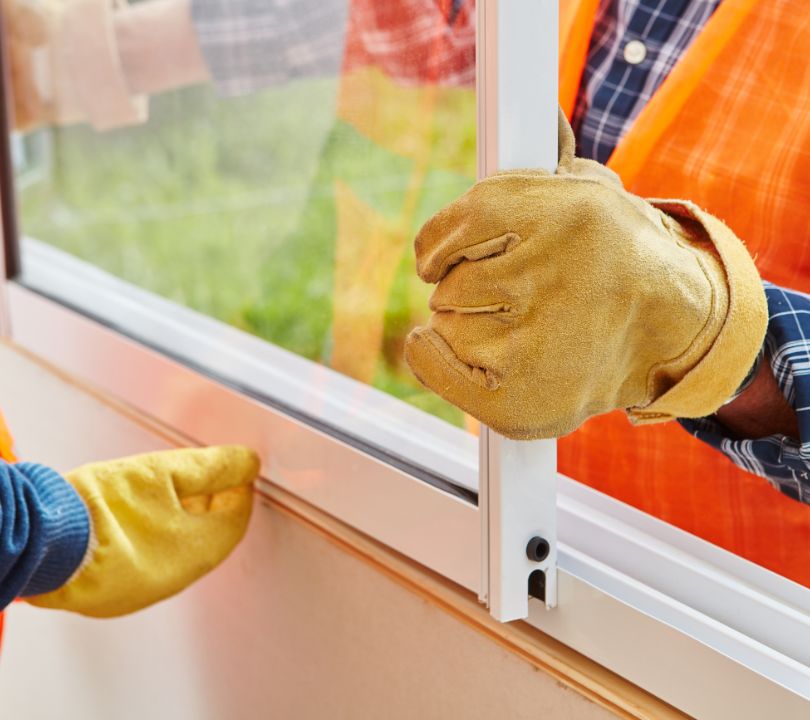 4 Signs of a Poorly Done Window Installation
July 20, 2023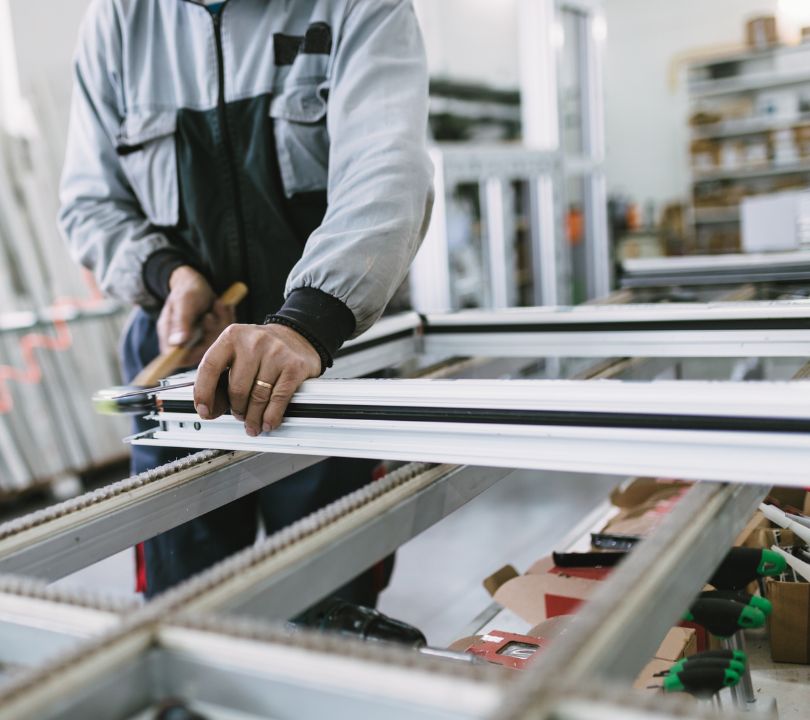 Purchasing an investment for your beloved property comes with much debate and even more learning. The unique part is the consumer market features a wide range of options regardless of the investment's intentions. Every style, aesthetic, and desire is achievable, allowing each home to meet individual personalities and characteristics.
Choosing a replacement window is no exception, as there are a variety of materials and frame styles to choose from. Below, we take a closer look at the pros and cons of vinyl, wood, and aluminum window materials so you feel well-informed when you make your home's selections.
Vinyl Windows
Vinyl replacement windows are one of the most common materials chosen for homeowners today. This is because vinyl can withstand variable weather patterns and the test of time. The vinyl is comprised of polyvinyl chloride or PVC, depending on the manufacturer. These materials mean the window frames are made of synthetic plastics and will resist traditional rot or water decay. For some homeowners, this is an easy decision when they compare the investment value to the longevity of the products.
The Pros
The three most substantial pros of vinyl windows include their affordability, energy efficiency, and minimal maintenance demands. All in all, these factors draw in many homeowners. Vinyl is relatively low cost, making it a desirable choice for homeowners looking at replacements. Especially if homeowners are investing on a tighter budget, vinyl often fits their needs. And, unlike wood, there are no upkeep demands regarding refinishing the materials.
Homeowners can simply wipe them down or power wash them if they feel they're dirty, and this works great for the busy homeowner who has little time for curb appeal. Nowadays, homeowners and investors seek out the most energy-efficient option to avoid increasing utility demands and to combat utility companies' inflated rates. Vinyl is an excellent option for this because it has low thermal conductivity and a hollow frame, allowing for added insulation if necessary.
The Cons
The only notable cons with vinyl windows that many homeowners can easily overlook are the aesthetics and the possibility of contraction or expansion. These materials do not come with the upscale design of perfectly stained wood, and this deters those looking for something specific on the outside of their property.
The structural flaw with the contraction and expansion will include locations where temperatures fluctuate from one extreme to the next. This will hinder the internal utility usage along with contraction and expansion, plus increased wear and tear.
Wood Windows
Contrary to popular belief, wood windows remain a top option for consumers because they last up to 20 years with proper care and provide homeowners with a distinct aesthetic. While many would argue that with today's materials available, there is no need for wood, the material remains a sustainable, durable option among the others.
The Pros
The most desirable pro about wood windows is their timeless and natural design aesthetics. Wood materials throughout a property deliver a certain type of warmth and leisure that only natural materials can provide. This also means homeowners can choose the type of finish they want on their wood materials, whether it be stained or painted. They can also choose when to refinish the materials as it suits their property best.
Another desirable pro about wood window materials is how well they insulate. There's a reason wood windows have dominated the market for decades.
The Cons
Unfortunately, the timeless design aesthetic and amped-up insulation comes at a cost. And that makes wood window materials unfeasible for some homeowners who need to complete updates on a budget. Wood windows come with a higher up-front price tag, making them force you into a much more unique debate. The good news is that wood-metal-clad windows can help ease the financial burdens, and a reputable installation company can help you navigate this decision.
The other con to wood materials is the exposure to rot or decay. With a synthetic material, these issues go away. But with natural materials, you're at a much higher risk, even with routine maintenance. For a busy homeowner, these maintenance demands can defeat the purpose of investing in a replacement altogether. However, if you have the time and want the design, wood is for you.
Aluminum Windows
Aluminum windows are incredibly durable and dependable options in the window world. With the superior strength of aluminum, the frames can be thinner and allow for larger, wider openings. For those seeking an expansive view of their property or the surrounding area with little upkeep, aluminum window materials are an excellent choice.
The Pros
As we mentioned above, the durability of aluminum is one of their most relevant pros. But this includes the lack of maintenance needed to maintain their appeal. Homeowners find a reduced burden with aluminum as it takes very little effort to keep these windows in like-new condition. And when the aluminum is anodized, they are resistant to corrosion, further enhancing their dependability.
The Cons
With any pro comes a few cons, which means aluminum window materials have their share of issues. With thinner frames comes increased condensation. So, while you don't have long-term maintenance demands, you may have increased window washing and issues with condensation, especially if you live in a more humid climate. With the condensation comes a reduction in energy efficiency.
Unlike vinyl and wood window materials, aluminum windows house a high thermal conductivity rating. This means they allow heat to pass through much faster than other windows. Many don't want to deal with the issues that come with reduced energy efficiency even after they increase weatherstripping measures.
Hire Scientific Home Services for Your Window Solutions
Now that we've explored the pros and cons of vinyl, wood, and aluminum window materials, you're ready to hire Scientific Home Services. We feature various window materials, ensuring you feel educated and informed about your investment.
We can complete a comprehensive property evaluation with our trusted team of window experts with your priorities in mind each step of the way. We have served the greater Chicagoland area for almost a century and look forward to working with your family property!