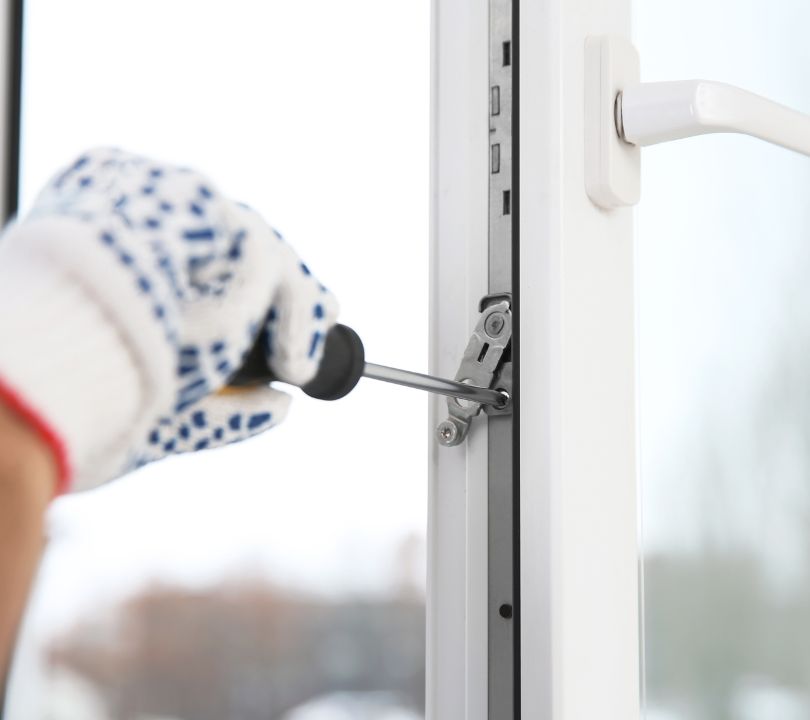 Benefits of Professional Window Replacement
April 19, 2023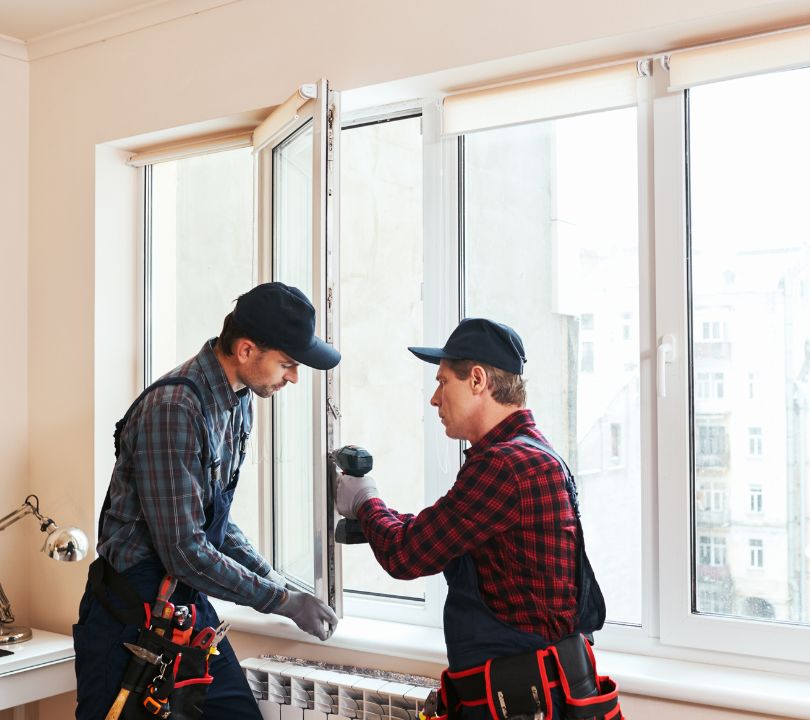 Window Repair vs. Replacement: Which Is Right for You?
May 3, 2023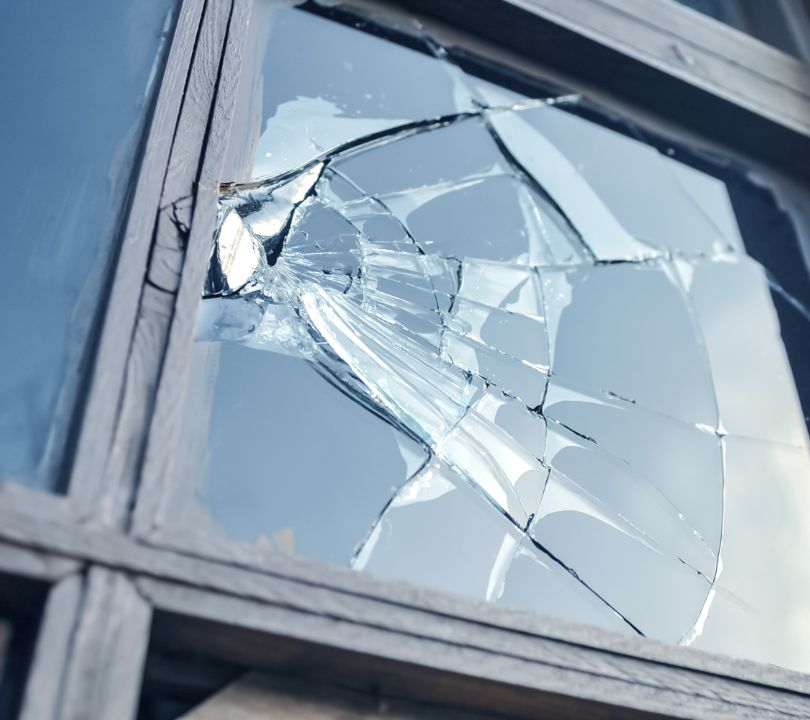 Accidents happen, and a home's windows are sometimes the victims of these accidents. Flying rocks, debris, disorderly conduct, and fluctuating temperatures can damage window glass. Many homeowners will feel an urgency to repair and resolve the issue. However, it's vital to leave the broken window glass to a professional. In this article, we elaborate on why you should avoid repairing the broken window yourself and offer insight into the benefits of getting expert help for this task.
Professionals Know How To Remove the Glass Safely
Broken glass is a safety risk for everyone nearby. While most cuts or scrapes are resolvable, we advise you to avoid tampering with the broken glass and ensure everyone in your home steers clear of the affected area. Professionals have the necessary skill set to handle broken glass and remove all pieces without harming themselves or anyone else. They work with windows every day, so you can trust that they can tackle your home's broken glass with the appropriate care.
If you can't get a professional to your property in a timely fashion, mark off the affected area and shut the door to that space until they arrive. Ensure you outline as much detail as possible during the appointment call to increase their responsiveness.
Professionals Avoid Increasing Damage
An issue with existing broken glass is increasing damage and how this may impact structural integrity. Once the glass breaks, it's essential to maintain its current state and avoid making things worse. For example, a chip in the glass can turn into a crevice with improper handling. A professional can tackle the chip with the right amount of delicacy and avoid making things worse.
Alternatively, a shattered pane can crumble to the floor or ground, creating a safety hazard for your home and family. These scenarios require professionals to remove the affected panes without risking the spread of glass shards. If a homeowner attempts to remove or replace the broken glass, they may worsen the damage and injury themselves or others.
Professionals Perform High-Quality Reinstallation
Removing broken glass and replacing it with new glass may not require a frame adjustment. However, only a professional can tell and make this happen with high-quality craftsmanship. They need to properly fit the new glass to the existing framework and secure it with suitable materials. Correctly installing the new glass panes makes the difference between unsafe access to the inside of the home and protection from intruders.
Another advantage of quality craftsmanship in the reinstallation process is that it prevents leaks, water damage, and pest problems. If there's even a sliver of unsealed glass near the framework, this may be an invitation for unwelcome visitors.
Professionals Can Match New Glass With the Old
Many believe all glass is the same and that selecting it doesn't matter as a result. However, it's essential to note that not all glass is equal, and transparency and Energy Star ratings make a difference. A professional can install the proper glass type for your home to ensure all windows match. You want to maintain the Energy Star rating of your home's windows to save HVAC energy and receive your full tax credit during tax time.
Installing a different shade or glass transparency may also negatively impact your curb appeal or resale value down the road. Consequently, it's vital to allow a professional to assess the problem and match your home's glass properly.
Professionals Have the Appropriate Credentials
Homeowners may have experience repairing things around the home but often without the appropriate credentials to cover extensive incidents. In contrast, window professionals carry insurance, training, comprehensive education, and knowledge of all window materials and demands.
Credentials ensure each professional can assess and offer their services to resolve issues quickly and provide homeowners with confidence in knowing the job is correct upon completion. Should an unlikely accident occur, the insurance can cover it. When a professional arrives at your property with credentials and insurance, you can rest assured knowing your repairs and installations will be secure and your family safe.
Professionals Carry the Necessary Tools
Another significant reason why you should leave broken window glass to a professional is that they carry the necessary tools for the job. You may have handy tools lying around your home, but the professionals carry much more than that. A basic hammer and a screwdriver may not work for this type of task, so avoid getting them out to fix the broken glass.
A professional understands broken glass requires delicate handling, hand protection, face protection, and specialized tools that assist in removing glass, framework, or sealants. They carry these tools consistently and don't need to spend time locating or buying them. This means you don't have to try and find the tools and equipment on your own or purchase them.
If you need to mark off the area or lay plastic down, you may do so until the professionals arrive, but they'll also come equipped with home protection gear and other safety provisions to use during the job.
You Can Save Time
Homeowners are busier than ever, running kids to events, navigating multiple incomes, and maintaining a life within the home. All these tasks a parts of your lifestyle that you probably don't want to compromise, and they all require your time and attention. So when things happen outside of your control, leave them to the professionals. These individuals specialize in their field and offer their services for a reason—to allow you to leave specific jobs to them.
Let a professional resolve your home's broken window glass and keep your everyday life moving forward and your family happy. The cost of hiring a professional the first time around will be far less than if you attempt a DIY repair job and make mistakes that worsen the damage.
Here at Scientific Home Services, all our professionals are experts at what they do and offer comprehensive inspections and repairs for all your home window needs. We work with various materials and frameworks, including wood-clad aluminum windows and many others. Our services and solutions make us the best in the greater Chicagoland area, and we have been offering superior window packages for almost a century. Schedule an appointment with our team today, and sit back while our professionals your home's windows back to perfect condition.