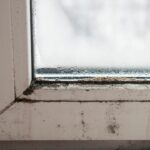 Black Mold on Your Windows? Common Causes and Prevention
October 29, 2023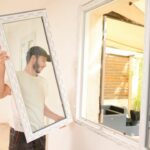 Benefits of Replacing Windows Before Selling a House
November 15, 2023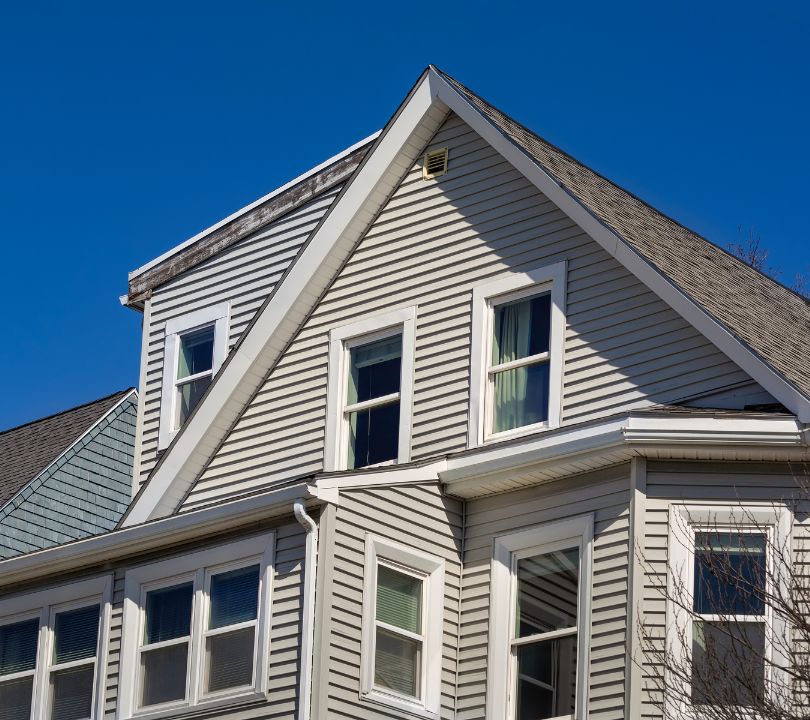 Buying an aging home has benefits and disadvantages. Older homes often feature high-quality materials and plenty of charm and character. Unfortunately, many also come with repairs. Some homeowners want to DIY these repairs so that they can save money and put their personal touch on a piece of history. However, there are some repairs you shouldn't DIY in your aging home, such as window repairs. Keep reading to learn more about window repairs, why you shouldn't DIY, and how to find the right professional for your home project.
Common Signs of Window Damage in Aging Homes
Most homeowners, especially those who own older homes, understand the importance of home maintenance. However, one often overlooked area is window maintenance. Watch for the following signs of window damage if you've overlooked window maintenance in your aging home.
Drafts and Air Leaks
If you feel cold spots or drafts near your windows, you probably have old or warped windows. These gaps can cause higher energy bills and discomfort, so you'll probably need to repair or replace the problem windows.
Foggy Windows
Condensation inside the window can lead to foggy windows. Weakened seals between panes allow moisture to seep in and cause this condensation. Mold and bacteria can grow in and around foggy windows, so you'll need to proactively replace them.
Difficulty Opening and Closing Windows
As homes settle and shift over time, windows can warp or become misaligned. These changes can make opening and closing windows difficult and pose safety hazards. Window warping can also result in energy waste and higher utility costs. Unfortunately, the only fix is repairs or replacements.
Risks of DIY Window Repairs
Once you take note of the signs of window damage in your home, you may decide you want to attempt repairs yourself. However, there are many risks involved with DIY window repairs, especially in aging homes.
Potential Injury
DIY window repairs require the use of tools and may involve working at heights. Improper handling of tools or falling can result in serious injury, such as broken bones or head trauma.
Causing Further Damage
Improper installation or repair can cause misalignment, drafts, leaks, and damage to the window and surrounding areas of your home. A poor installation job can lead to additional repairs and expenses, which are often more expensive than the original cost of the window repair.
Potential Energy Loss
The additional drafts and leaks we mentioned above can lead to higher energy bills and discomfort in extreme weather conditions. You could spend more money than necessary to stay comfortable in your home, which wastes money and energy.
Window Repairs That Require Professional Help
Some people are handy and, despite the risks, think they can still repair windows themselves. While we don't endorse any DIY window repairs, we understand that you may choose to do this. Even so, please look through the following window repairs and do not attempt to do them yourself. These repairs always require professional assistance.
Broken Glass
Prompt attention is necessary when dealing with broken glass in windows, but you should not attempt to repair broken windows yourself. Leaving the damage unrepaired can pose safety hazards and potentially cause further harm, so cover the damage and call a professional. Professional window repair companies have the necessary tools and gear to handle broken glass repairs quickly and efficiently.
Foggy Windows
We mentioned above that foggy windows are one of the common signs of window damage in aging homes. While you may feel tempted to fix this ugly problem yourself, we recommend professional repairs. Foggy window repairs often involve disassembling, cleaning, and resealing the windows, which only professionals can do.
Full Window Replacement
While some window problems only require repairs, others will require full replacement. Replacing windows is complex, time-consuming, and potentially dangerous. One mistake could result in costly damages. Scientific Home Services has the necessary tools, skills, and knowledge to ensure proper and safe window replacement, so leave the replacements to us.
Different Types of Windows Available for Installation
If many of your windows require extensive repairs or have irreparable damage, then you will need to consider window replacement and professional installation. We have different types of windows available for installation.
Double-Hung
Double-hung windows have two movable sashes, providing ventilation and easy cleaning. They are some of the most popular windows on the market. Look for energy-efficient options to improve insulation and lower energy bills in your aging home.
Casement
Casement windows are hinged at the side, offering excellent ventilation and insulation. The location of the hinge and the excellent ventilation make casement windows a good choice for hard-to-reach areas such as semi-basements and above counters. They're easy to operate and energy efficient.
Picture
Picture windows are fixed and perfect for rooms where you want natural light and unobstructed views. Since they are fixed, you should place them in rooms that already have good ventilation. They're energy-efficient and low-maintenance.
Tips for Finding an Experienced Window Repair Company
Once you recognize your need for window repairs or a full replacement, you'll need to find an experienced window repair company. Look for the following to find a trustworthy contractor.
Check Reviews
Look for reviews and testimonials online about different companies in your area. Choose a company with a proven track record of successful repair work. Ensure they are licensed and insured.
Get Referrals From Loved Ones
If you don't trust online reviews, ask for personal recommendations from people you trust, such as loved ones or neighbors. They can provide reliable information about local window repair companies, often letting you in on who to avoid and who does excellent work.
Contact Multiple Companies for Estimates
After narrowing down your choices based on online and personal recommendations, request estimates. Reputable companies such as Scientific Home Services will provide a free estimate. Use this opportunity to ask questions and clarify any doubts. Remember, the cheapest option isn't always the best. Look for quality work at a fair price.
There are many window repairs you shouldn't DIY in your aging home—trust a professional with these repairs instead. We hope that Scientific Home Services is the professional you choose for home window repairs in Chicago. We've served the Chicago area for almost 100 years, so you can trust us to care for your aging home.