Today the market is saturated with different brands and products and making a final decision on replacement windows in Chicago, IL can be complicated. There are so many brands and products to choose from. How do you pick your priorities? Here are just a few tips to keep you on track so you can find the right windows for your home and budget: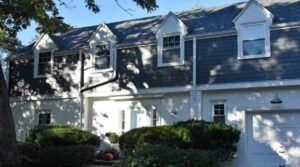 1. Home's Architectural Style
While you can change a lot of the features in your home, it is difficult and expensive to change the overall architectural style. Usually it simply something you have to work around, and windows play a huge role in that. You don't want new windows to draw unwanted attention because they do not complement the style of your home. When choosing new windows you also want to consider site orientation and your home's landscaping. These factors should influence each decision you make when choosing replacement windows.
2. Window Styles
The style will dictate the form and function of your windows. Are you looking for windows that provide both an expansive view as well as ventilation? Or do you need optimal ventilation in a small space? Some of the more popular styles on the market include picture windows, sliding windows, single or double hung windows, casement windows, and awning windows. Larger installations that make more of a statement include bay windows, bow windows, and garden windows. Each style comes at a certain price point and is one of the biggest considerations
3. Frame Materials
The frame material largely dictates the strength, durability, and insulation of your new windows. It also has a big impact on the price of replacement windows. The most popular options include aluminum, vinyl, wood, and fiberglass windows. You can also choose a combination or composite of materials.
4. Energy Efficient Technologies
In order to choose the right windows for your home, you need to understand what makes a window efficient. In part, it is the frame material. But in larger part, it is the insulated glazing unit (IGU). Parts of an IGU include the number of panes, spacers, inert gas fills, special coatings, and seals. All of these will impact the energy ratings on the windows so you can better compare products and what works best for the area.
5. Safety and Security
Modern windows have stronger frames, stronger locks, and safety glass to help keep your home safe and secure. These are not upgrades to take lightly, especially if you live in a busy area with a high risk of break-ins.
6. Other Convenience Features
In addition to some of these key features, there are also special add-ons you can choose when getting new windows. Do you want tinted glass to reduce transmitted light and glare? Do you want removable or tilt-in sashes for easier cleaning and maintenance? Do you want upgraded locks and latches for better security? All of these window technologies are options to consider before making a final decision.
If you need help choosing the right features on your replacement windows in Chicago, IL contact Scientific Home Services Ltd. Our experts can walk you through the pros and cons of every window style, frame material, and glazing technology. Contact us at (847) 752-0370 to set up a consultation. Or stop by 5639 W. Howard St. Niles, IL 60714.