When deciding on replacement windows in Chicago, IL it can feel like the possibilities are endless. There are so many styles and technologies to consider, you are sure to find something that is perfect for your home. But how do you know what that is? The only way to make the best decisions is by working with a window professional. They will know which styles perfectly suit your home and which technologies provide the best returns in the area. These are six top styles our experts often recommend to our customers: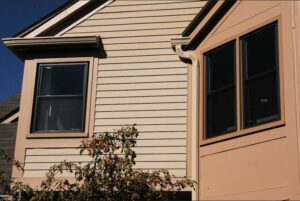 1. Picture Windows
Most homes have at least one picture window, and they are standard for a reason. Firstly, they are beautiful installations that provide an exceptional view. These types of windows will likely become the focal point of any room. And because they are fixed windows, they are generally very affordable and easy to maintain. And with the right glazing technologies even large picture windows will not increase your heating and cooling costs.
2. Bay and Bow Windows
Larger window installations like bay and bow windows are also popular. These window styles have multiple windows installed as a single unit. Bay windows often include a picture window with two smaller windows on either side that are usually operable. The sides sit an angle and the entire unit projects outside, adding a little extra square footage to the room. Bow windows are similar but feature four or more windows set on a curve. And because these windows project outward homeowners can capitalize on the extra daylight and ventilation these windows provide.
3. Horizontal Sliding Windows
Looking for a simple, operable window that does not take up any extra space? You probably want a horizontal sliding window. These wider window styles feature a pane that moves back and forth along a track and overlaps with a fixed pane. These are also a standard in many homes. And though the design is fairly basic, these windows provide plenty of light, ventilation, insulation, and protection.
4. Awning Windows
Awning windows were once very common, and today they are making a comeback and people realize all the benefits. These window styles hinge at the top of the frame and open outward either manually or on a crank. The window pane creates a small cover over the window opening so you can open them even on stormy days. Most homeowners choose to install these types of windows in bathrooms, utility rooms, home gyms or washrooms where humidity makes ventilation a necessity.
5. Garden Windows
These are the last of the projection windows. Garden windows, as you might infer, usually feature a glass roof along with shelving units to house plants. The boxy window projects outside and creates a small greenhouse often used for fresh herbs or flowers. If you want to make a statement, then a garden window might be an ideal option.
6. Custom Windows
Still not finding what you are looking for in replacement windows? That is ok. You can choose to customize your windows to suit your personal preferences. This is an especially good option if you want something unique or oversized.
If you are looking at replacement windows in Chicago, IL start the process with Scientific Home Services Ltd. We can provide the best window products to suit your needs. For a pressure-free quote contact us at (847) 752-0370 or stop by 5639 W. Howard St. Niles, IL 60714.