Homeowners want to do all they can to protect their home and property against theft. And windows are some of the most vulnerable points. In fact, most burglars look for easy access through unlocked windows and doors. And with just a jimmy or blow burglars can break in and gain access to the home. So when getting window replacement in Chicago, IL safety starts with choosing the right styles, glazing, and security options. Here is what you should know: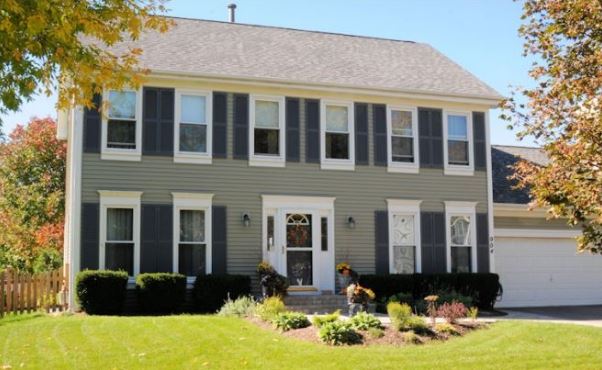 Secure Window Styles
Different window styles can provide different levels of protection. Picture windows do not open and close, which makes them pretty secure. But if you want ventilation and security, some of the best options include casement windows. These styles latch on the inside and as long as you keep them closed and locked they are very difficult to force open. The next safest options are sliding, single, and double hung windows that move horizontally back and forth or vertically up and down in the frame. These feature cam locks that stop the sash from moving when the lock is in place.
Reinforced Window Frames
When choosing replacement windows the frame material will provide different levels of performance. Vinyl, fiberglass, and aluminum windows are strong, durable, and more rigid. These will provide the most security to your home and remain intact.
Glazing Options
Glass is vulnerable. Fortunately, manufacturers have come up with different ways to improve the strength, safety, and security of modern glazing units. Most panes have laminated or impact glass manufactured with special coatings or an interlayer of polyvinyl butyral (PVB). So even if the glass breaks it does not shatter into dangerous shards and remains largely intact. This makes them especially difficult to break into.
Privacy Glass
Another way to secure your home is through privacy. Burglars can't do any window shopping if they cannot see into your home. You can apply a film, install shutters or shades, or invest in etched glass.
Window Locks or Bars
Window hardware is also important if you want to boost security. You can upgrade to stronger locks with keys to help make them more secure. And while no one wants to feel like a prisoner in their home, you might consider window bars if you live in a more dangerous area.
Contacts and Sensors
Last, but not least, installing a security system may be in your best interest. Contact alarm systems alert you when contact is broken, and many homeowners will use these devices on windows and doors. You can also install break sensors that alert you if the glass is broken, instead of open. There are so many options you can customize security to fit your needs.
If you want to boost your security with window replacement in Chicago, IL contact us at Scientific Home Services. Our experts can help you find the right products to improve security in your home and keep your home and property safe. For more information call us today at (847) 752-0370 or visit 5639 W. Howard St. Niles, IL 60714.